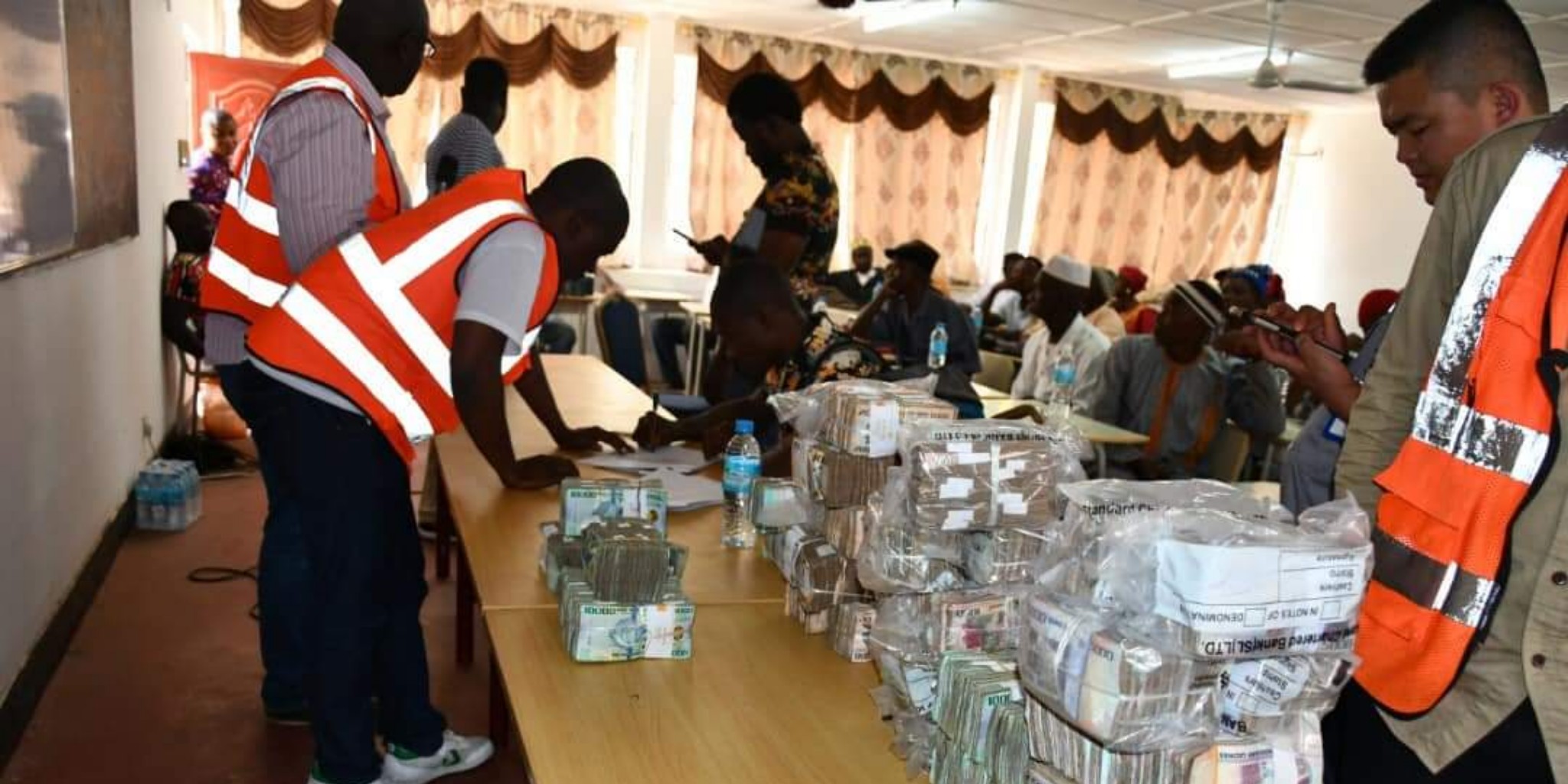 Kingho Mining Pays Le400 Million 2022 Surface Rent
Pursuant to the requirement for the grant of a Large-Scale Mining License and in relation to Kingho Mining Company Limited's obligation prescribed in Section 34(a) of the Mines and Minerals Act 2009 for surface rent, the Company has on Friday 11th March 2022, paid a total of four hundred million Leones (400,000,000) to mining communities in Tonkolili District, Northern Province of Sierra Leone.
The event which took place at the Ernest Bai Koroma College, in Magburaka Town, saw stakeholders from the three (3) iron ore mining chiefdoms of Dansogoia, Sambaia and Simiria converged to receive their money from the company's staff.
During the event, Madam Judith Kosseh, Director of Community Affairs, Leone Rock Metal Group said that the company is working closely with the community and will always fulfill its obligations to the people of the operational areas. She said that the company sees the community as an integral part to its success.
Responding to the payment, Honourable Rose Marie Bangura of Constituency 055 covering Simiria and Dansogoia chiefdoms thanked the company for honouring their obligation. She called on the landowners to utilize the money properly and to also use the money for development projects that will further empower their communities.
Whilst giving his remarks, Paramount Chief Alimamy Bockarie Yallan Koroma of Dansogoia Chiefdom, who re-echoed the voices of all Paramount Chiefs present, said the payment of the surface rent shown that Kingho is sensitive to its obligations. He thanked the company and prayed that the relationship between the company and the people continue to bolster.
The Assistant District Officer who gave the keynote address whilst giving a breakdown of the sum, said Simiria Chiefdom will receive the sum of one hundred million Leones (Le100,000,000), Sambaia Chiefdom will receive another sum of one hundred million Leones (Le100,000,000), whilst Dansogoia Chiefdom will receive the sum of two hundred million Leones (Le 200,000,000) all to be shared in the following sequence: Landowners 50% , Paramount Chiefs 15%, District Council 15%, Chiefdom Administration 10% and Constituency Development Fund 10%.