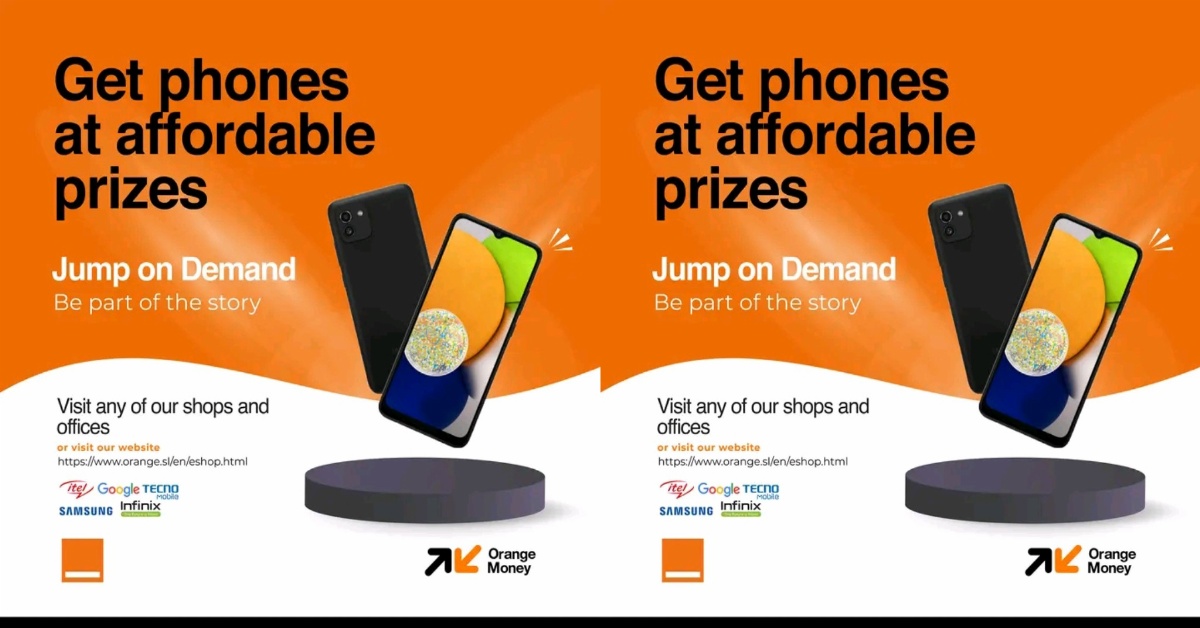 Orange Launches Affordable Smartphones
Orange Sierra Leone has unveiled its affordable smartphones as a way of making smartphones affordable in the country and also reaching more people with internet services.
Affordability of smartphones is a major challenge in Sierra Leone, hence, the reason for an affordable smartphone with so many features selling at a cheaper rate. Examples of the said smartphones include Itel, Tecno, Samsung Infinix e.t.c
Affordable Smartphones are part of Orange CEO, Sekou Amadou Bah's vision to bring connectivity and digital penetration to everybody. He believes that connectivity leads to growth in the nation's economy.
The said Smartphones have undergone rigorous testing to meet customers' demands in terms of quality.
The phones have durable batteries and a rear camera to take selfies. They have other features like pre-installed Whatsapp, Facebook, FM Radio etc.
The phones are currently at every Orange Shops and office at affordable prizes.