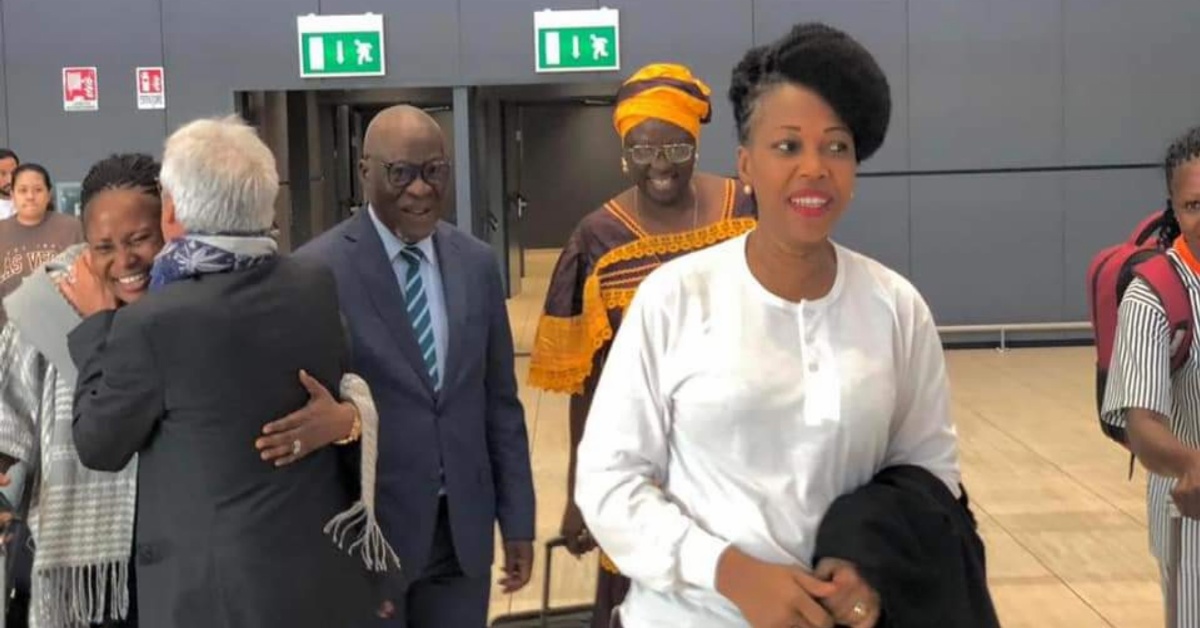 First Lady Fatima Bio Arrives in Rome For UN World Day for Prevention, Healing From Child Sexual Exploitation, Abuse and Violence
The First Lady of Sierra Leone, Fatima Maada Bio has today Thursday 17th November 2022, arrived in Rome, Italy to join in commemorating the inaugural marking of the brand new "World Day for the Prevention of and Healing from Child Sexual Exploitation, Abuse and Violence".
It can be recalled that this brand new Day of commemoration was created by the U.N. General Assembly after a Historic Resolution was presented there by the Sierra Leone First Lady earlier this month as part of His Excellency President of Sierra Leone Dr. Julius Maada Bio's efforts to protect Women and Children especially Girls.
Fatima Bio has over the years been advocating for the protection of vulnerable women and children in Sierra Leone.
On November 18th 2022, the First Lady will use her experience to participate in high level discussions alongside a distinguished panel of scholars and government representatives.
During the High Level discussions, it is expected that they will reach consensus on the types of Actions that Governments around the World can take to Prevent Child Sexual Exploitation, Abuse and Violence as well as to ensure victims can get to Heal after suffering such heinous crimes.
The First Lady was warmly welcomed at the airport by a cross-section of Sierra Leone diplomats in Europe led by Sierra Leone Ambassador in Germany H.E. M'Baimba Lamin Baryoh who is also accredited to The Vatican and Italy.