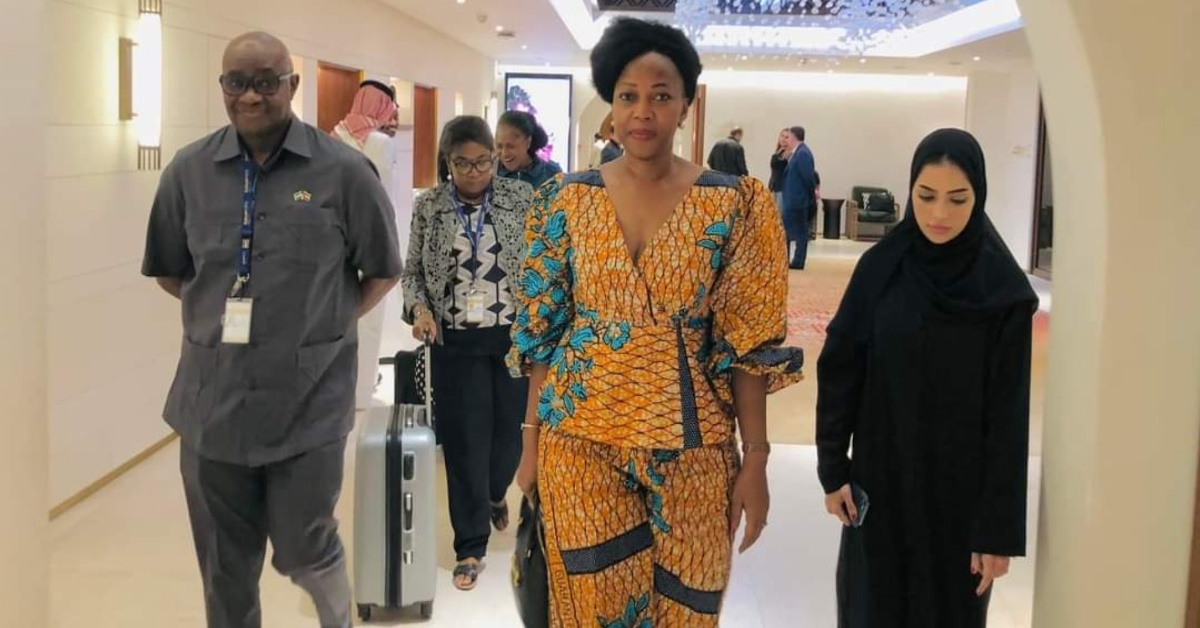 First Lady Fatima Bio in Dubai for Merck Foundation Event
Sierra Leone's First Lady, Fatima Maada Bio has arrived in Dubai to honor a special invitation from the Merck Foundation.
Senior protocol personnel from the Foundation warmly welcomed Her Excellency and her delegation at the Dubai International Airport, according to official statement from Office of the First Lady.
The statement further reveals that, in the coming days, the First Lady is scheduled to hold high level discussions with the Merck Foundation team on critical issues relating to the protection and advancement of Women and Girls in Sierra Leone.
"The Office of the First Lady will duly keep the public updated on the activities of Her Excellency in Dubai," the statement adds.
Over the past years, First Ladies of more than 20 countries have partnered with Merck Foundation to lead and execute the initiatives in their respective countries as "Merck Foundation More Than a Mother" Ambassadors.