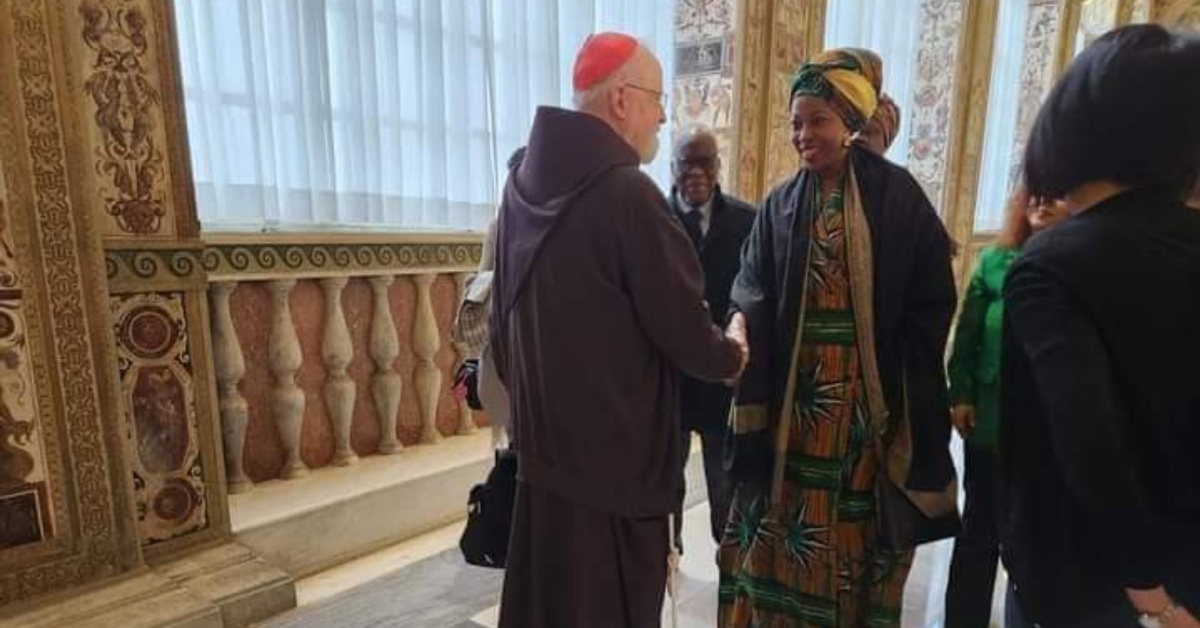 First Lady Fatima Bio To Meet With Pope Francis in Rome
The First Lady of Sierra Leone, Fatima Bio is set to meet with His Holiness Pope Francis at The Vatican in Rome, Italy.
The First Lady made this revelation on a post shared on her social media page.
"One of the most fulfilling part of this journey to get the UN Resolution on November 18, is the fact that as a Muslim Woman, I was able to get all the major religions to support us in the achievement," she stated.
"This morning, with humility, I was received by His Holiness Pope Francis at The Vatican alongside selected children from around the World, adult survivors of Child Abuse and some Sierra Leone diplomats and distinguished citizens. These are photos of us being warmly welcomed at The Vatican by Cardinal Sean O'Malley. The Office of the Pope will release official photos of our meeting subsequently," Fatima Bio added.
Check out the photos below: