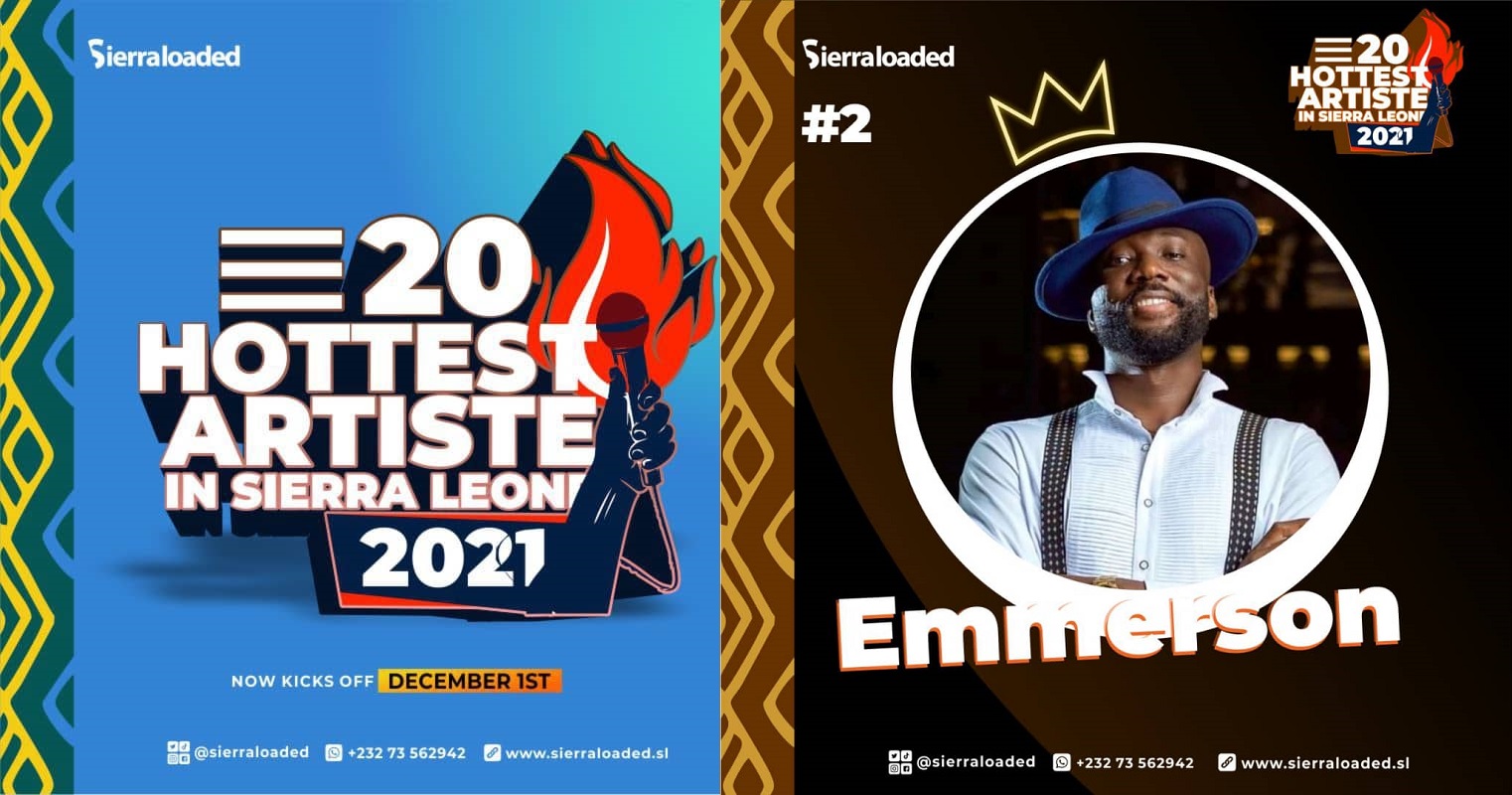 The 20 Hottest Artistes in Sierra Leone 2021: Emmerson – #2
Sugar Emmerson!
Actor, Singer and Songwriter – Emmerson Bockarie is one of Sierra Leone's finest artiste and globally adored music superstar, who waves throughout Africa and the world, between his native Afro-life styled lyrics and classic Sierra Leonean tunes.
Emmerson leads in the transformation of music in Sierra Leone with almost two decades of being a major voice for social change. However, beyond his musical activism, Emmerson also comfortably delivers creative tunes that meditates on love, life and relationships, and weaves subtle melodies with airy R&B production in a cool yet refined manner.
Although Emmerson didn't give us an album in 2021, his hit single "No Stress Reloaded" has received more commercial success and wide acclaim than any other song in Sierra Leone this year, topping several musical charts on Radio, TV and digital platforms. Riding off the success of "No Stress", Emmerson, in no time returned to the studio and blessed us with "Maela", a beautiful love tune with great melody, vibes and lyrics that delivers feel good melodies in the mind of listeners.
Emmerson sits at the Boss table of Sugar Entertainment placing him among the richest musicians in Sierra Leone, arguably. Amidst social media conversations about this subject matter, Emmerson showed off his gold teeth to prove he is not on the same par with his contemporaries.
Speaking of competition, Emmerson outshone every other Sierra Leonean music artiste in 2021 becoming the only celebrity to tour the United Kingdom and United States preforming hits songs like Tutu Party, No stress, Telescope amongst others.
Nothing more can be used to describe a amazing year – hit songs, international deals & collaborations, tours and great successes like that which Emmerson has had! There needs no questions as to why the Sugar Entertainment Boss sits on the #2 spot among the Hottest Artiste in Sierra Leone 2021!