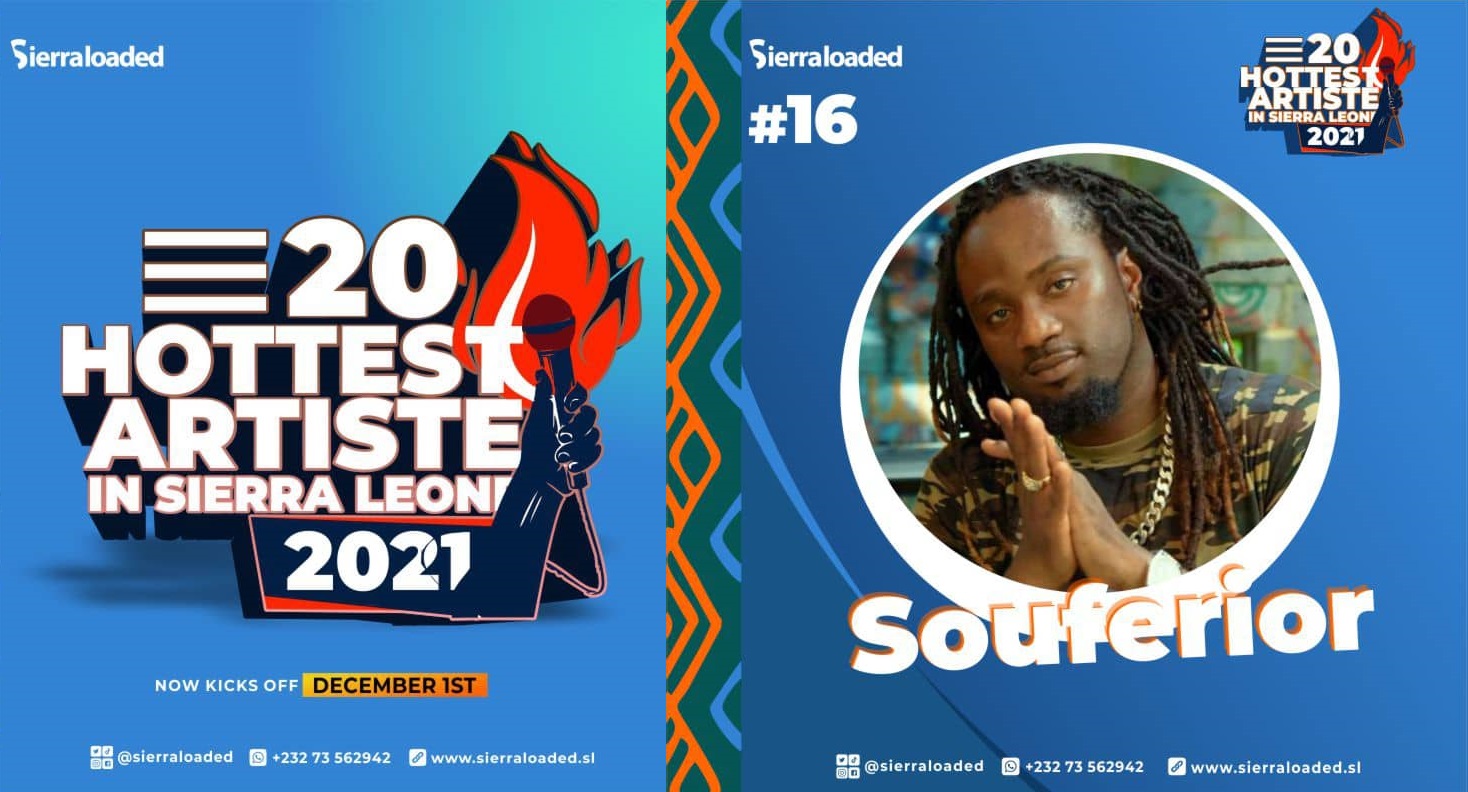 The 20 Hottest Artistes in Sierra Leone 2021 – Souferior – #16
Greatness Hustle Music Boss, Soufian Kamara also known as Souferior is one of the Sierra Leonean Entertainment hotshots that has been bubbling under the radar since getting into the scene. Fast forward to 2021, Souferior is still highly rated in the hip hop music industry.
Right from his days with the Red Flag Movement (RFM), Souferior has always put up a captivating, charismatic, smart, funny, charming and sensitive personality that makes his music a top notch favourite among hip hop listeners.
Having lived in the United States and traveled across the world, Souferior's experiences has given him a greater respect for life, music, culture and people. Unlike many talents, rapping and making music is a vehicle which he uses to convey messages, expresses himself and create awareness for all African people and Hip Hop Listeners. His ability to share his horrific experience through his music has made him a infectious voice to most music addicts.
The Rapper made a significant breakthrough in the entertainment industry with the release of his Album "Made in Sierra Leone" in 2020. With 20 soul grabbing songs, the Album won Album of the Year and Best Diaspora Act in the 2020 National Entertainment Awards (NEA).
In 2021, Souferior's presence has been felt across stages in United States and across the World. Notable among these performances is Queen Nak's first Album Release Party in New York and Salone Festival in New Jersey.
Souferior's 2021 album project, "Made in Salone 2 (MIS2)" has seen releases of trending singles like "Wan Shilin Rope" featuring Innocent and "Hit Em Up" in which he spit some bars sending warning messages to rappers like Kao Denero, Speedo, MI and Sakordie.
Without much ado, Souferior sits comfortably as #16 among the 20 Hottest Artistes in Sierra Leone 2021.