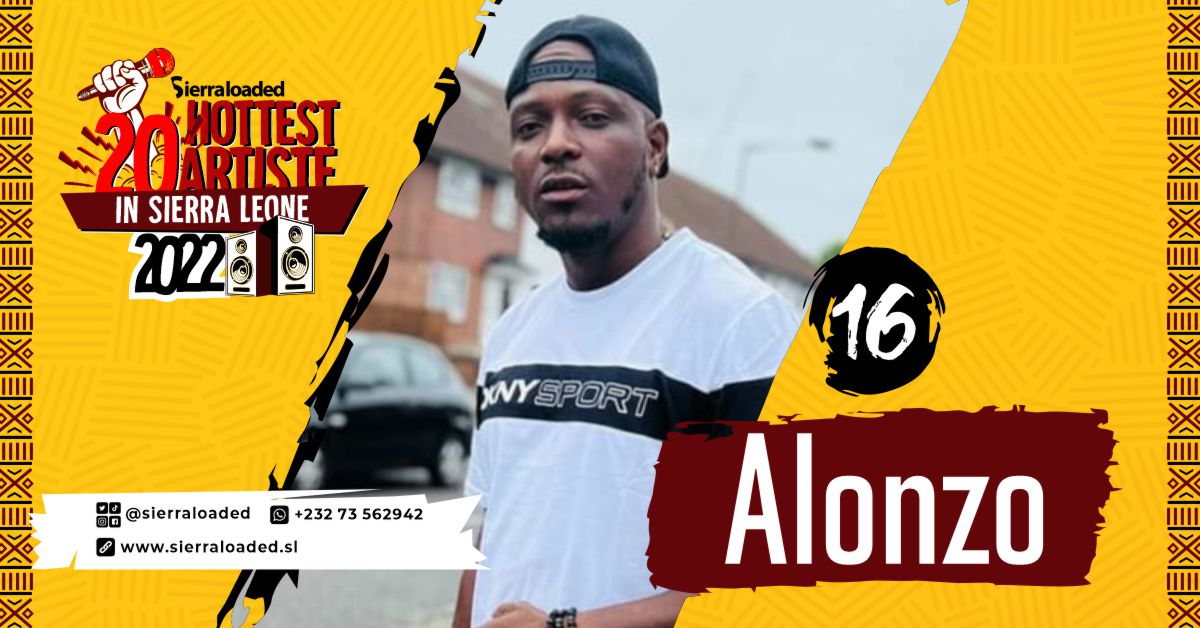 The 20 Hottest Artistes in Sierra Leone 2022: Alonzo – #16
As humanity works overtime to scrub off the scent of pandemic era which rampaged the entertainment industry and threatened a devastating resurgence, we've all witnessed a boom in outdoor activities globally and in Sierra Leone.
Entertainers and musicians are not left out of this and have doubled down to create soundtracks to support the wave and thanks to this, we've had a sonically hotter year, with the airwaves taken captive by banger tracks after banger tracks.
Last year 2021, Sierraloaded started the Hottest Artiste List, an undiluted run down of the Artistes that shaped, defined and led music among Sierra Leonean consumers throughout the year.
This list underscores the entertainers who scored the biggest hits, tours, mega moves on the local and international scene, the award winners, and in general, the people we've listened and danced to for the past 12 months
Be sure you are following Sierraloaded on all social media platforms so as not to miss out on this list.
Alonzo – #16
Coming off his 2021 hit song "Love You" featuring Dallas Bantan, Alonzo Teah Abasi kicked started the year with "Unfaithful", an epic afro fusion that has received high airplays on television and Radio in Sierra Leone and Liberia.
Since Alonzo started out his career as an artiste you would best describe him with the phrase, "less hype, more music". The Sierra Leonean/Liberian songwriter, recording artist and performer came to limelight after winning the HIV/AIDS awareness competition organized by the U.S. Embassy in 2003.
Alonzo became infatuated with music and all it entailed. He recorded his first mix tape 'INNOCENT' in Nigeria and released it in 2006. The mix tape received public recognition and was a huge success with songs such as 'Letter to the President', 'Liberian Angel', 'Can't Believe' and 'Innocent'.
Following the success of his mix-tape, Alonzo signed to Kallboxx Records in Sierra Leone, in 2008. Later in the year, Alonzo released his debut studio album titled 'Africa Unite'. He rose to prominence with the release of a song called 'Angel', which speaks about his long distance relationship with his love. This song became a favourite song in Sierra Leone and beyond.
In 2022, Alonzo's craft brought his bigger international mentions his way after featuring Real Madrid & Sierra Leonean-German International Footballer, Antonio Rudiger in a song named after Rudiger himself. The song has seen his name mentioned on several international media platforms and which the video has garnered about half a million views since being uploaded to YouTube since February.
In August, Alonzo Abasi released "Never Let You Go", another love cracking melody which puts us safe to say Alonzo has not had a bad year after all. We're expecting Alonzo to crank things up once more in 2023. But until then, He sits on the 16th spot of the 2022 Hottest Artiste in Sierra Leone.