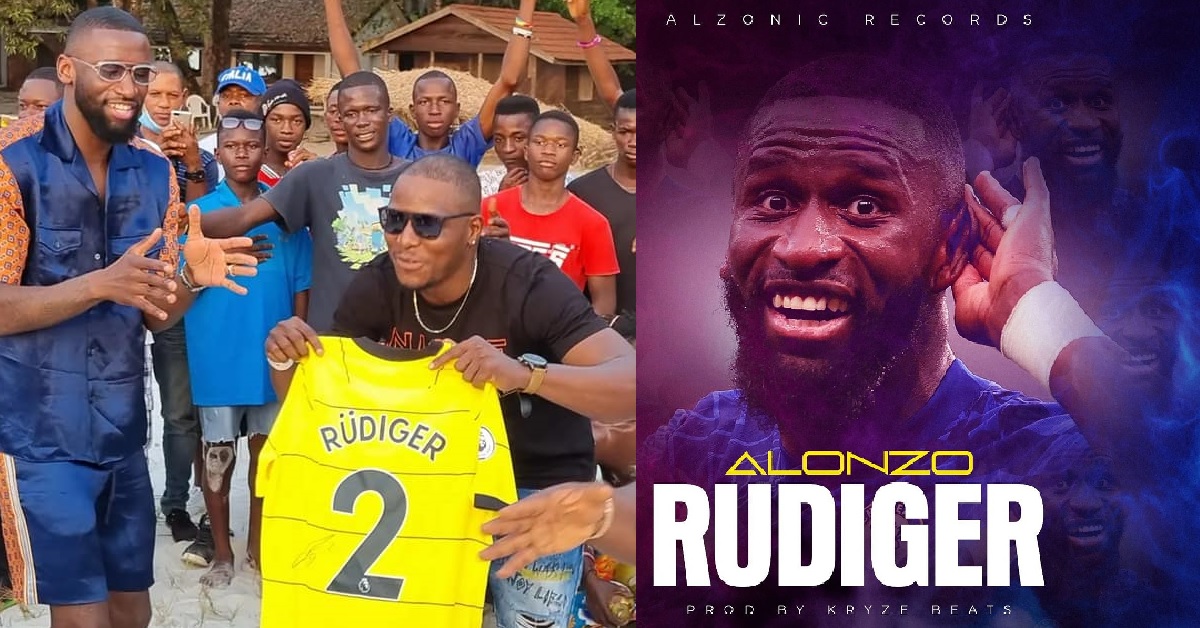 Singer Alonzo Pledges USD500 For 'Rudiger' Dance Challenge
UK based Sierra Leonean singer; Alonzo has pledged the sum of Five Hundred United States Dollars (USD500) to be won for his latest hit song 'Rudiger' dance challenge.
The singer gave directives on how someone could participate and become a winner. He instructed interested members to search for his name (AlonzoLibSalone) on TikTok to use the song and dance to it. He informed them to share the video on social media platforms (Facebook, Instagram and Twitter) and tag him and Rudiger. Alonzo gave duration for the challenge. He stated that, the challenge will last for two weeks.
"It's time to have fun with the Rudiger dance challenge.
Go to tiktok, search for AlonzoLibSalone, use the Rudiger song to make a video and post on any social media platform tagging me (Alonzo Abasi on Facebook and twitter, #Instagram alonzo2nice )and Antonio Rüdiger, using the hashtag #defendyoulikerudiger.
You get a chance to be one of our four lucky winners to share $500USD. The challenge will last for two weeks.
May the best videos win" he stated.
Rudiger is the latest song from Alozno. The song is a dedication to German Chelsea footballer, Antonio Rudiger for his hard work and inspiration. Rudiger is produced by LR Kryze and video which features Antonio Rudiger himself was shot in Freetown by Jojo Visuals.
As the song is trending in Sierra Leone, the singer has placed USD500 for a dance challenge that will last for two weeks.