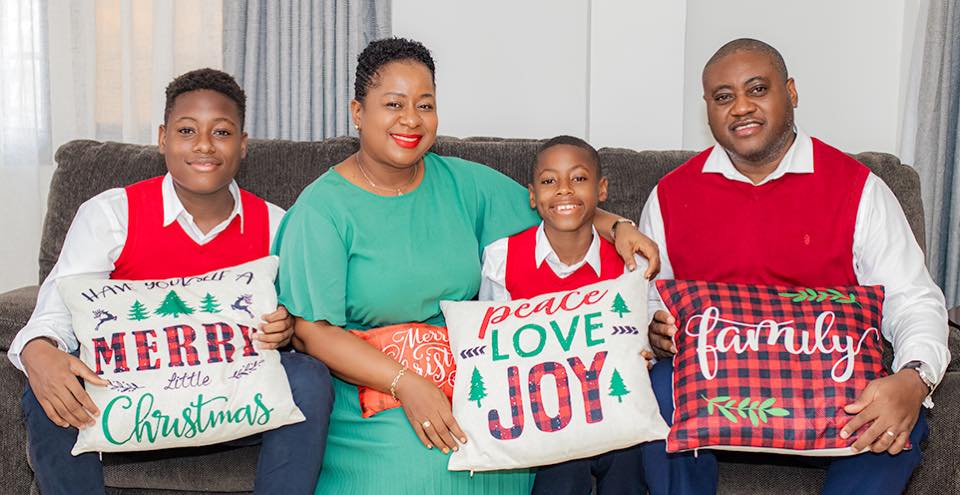 Asmaa James' Celebrates Christmas With Beautiful Family Photos
Popular Journalist and Station Manager of Radio Democracy, Asmaa James has shared beautiful photos of her family to celebrate Christmas. 
Christmas is here again and Christians in Sierra Leone have joined their fellow believers across the world to celebrate the birth of Jesus Christ.
The Christmas Day is declared as a public holiday not just in the country but also in many other nations. It is accompanied by the teachings of Christ which include showing love to one another and tolerance among other Christian virtues.
The famous Journalist has been in the news lately after receiving insults and abusive words from popular Rapper, Alhaji Amadu Bah commonly known as Boss La on a Facebook live aired on 12th December, 2021.
Boss La had accused The Asmaa James's led Radio Democracy of airing a news of his bench warrant issued by the Court of Sierra Leone on her radio station without getting his own side of the story.
Following public condemnation of his actions, Boss La apologized for him actions but this was not enough as he was soon declared wanted and further arrested by the police for public insult & misconduct which is a criminal charge under the 1965 public order act.
Although Asmaa James has also accepted the apology, Boss La is currently remanded at the PaDemba road correctional center in Freetown after He was denied bail by Magistrate Kekura on Tuesday.
"Wishing you'll love, joy and peace … Merry Christmas
The James'
", Asmaa James wrote while sharing a picture of her family.
See more photos below: