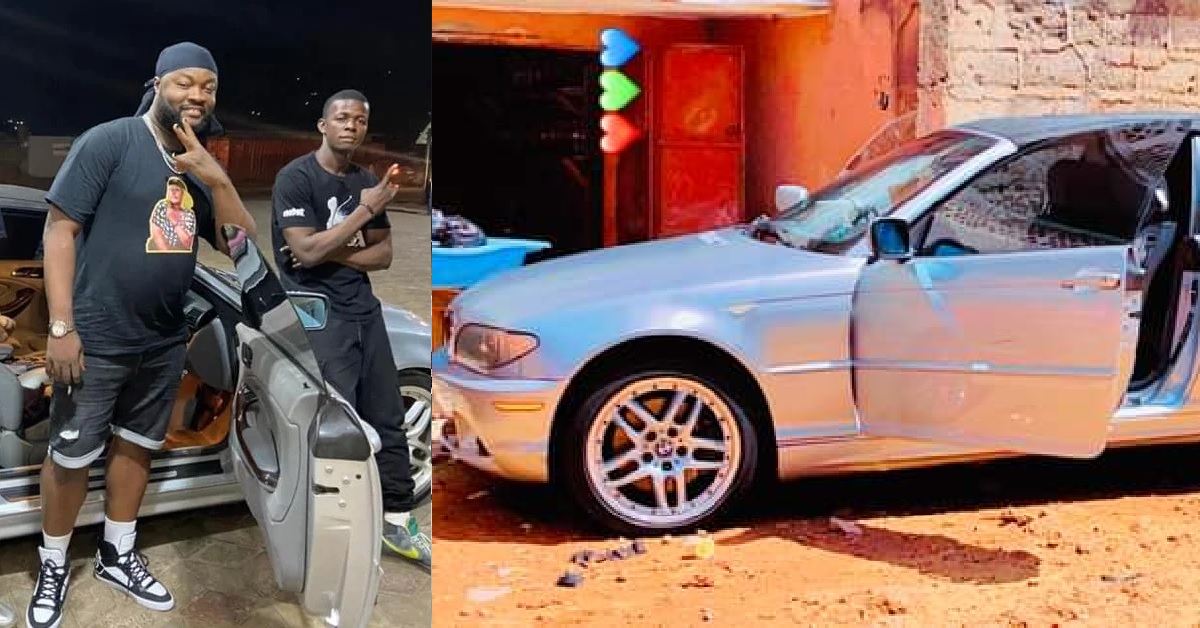 Atical Foyoh Begs For BMW Car Replacement Amidst Hardship in Sierra Leone
Sierra Leonean singer and actor, Atical Foyoh has on his Facebook page prayed for a car replacement after flaunting with his old BMW for a while now.
The celebrity who was spotted with his new BMW car after he took to his page and eye witnesses saw hi flaunting his BMW after his successful show in Gambia.
After his Gambian show, Foyoh returned to his home country after staging a successful Gambia show on 18th February, 2022. His Gambian tour and successfulness of the show was inspirational to Sierra Leoneans who considered the move as bold and risky to stage a show internationally in a country this likely to love Sierra Leone music.
As the car takes almost a year since photos stormed the blue app with the celebrity flaunting and enjoying his luxury life, Atical Foyoh has yesterday prayed to his God for another undisclosed model of car.
Atical Foyoh who is presently looking at the BMW car as old fashion and serving him for almost a year has requested for an urgent replacement to God. This he took and posted on his page:
"My God, my Maker, my Provider, I had a pathfinder, and asked you to change it. You replaced it with a BMW! I have enjoyed it! I have loved it no less! But my God, this BMW is way due now and it needs an urgent replacement. Papa God duya help make am possible for me sir!
I remain your humble servant in Entertainment
🙇🏻
Amen🙏🙏🙏🙏🙏"
This post of the celebrity has been considered by many Sierra Leoneans as an indirect (konni as the krio say) form of begging from unknown people pretending to communicate to God.