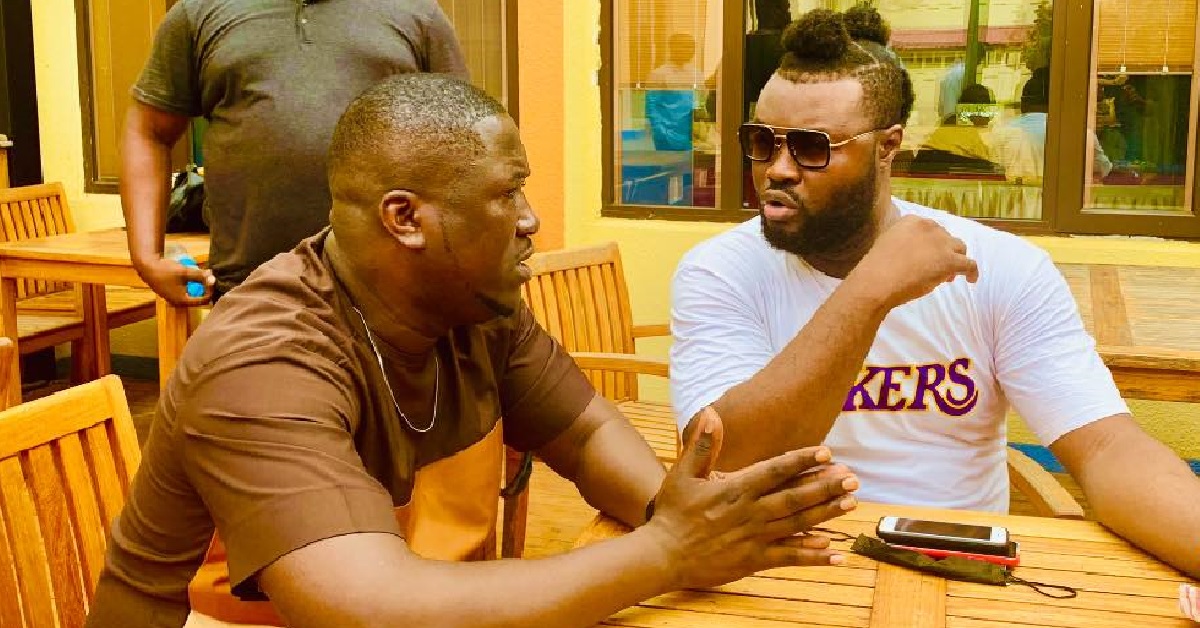 "You Are Not a Leader" – Atical Foyoh Blasts Kao Denero
After discrediting, hitting and alleging Ambassador Kao Denero of misappropriating $70,000 meant for COVID-19 vaccine sensitization, popular artiste and actor, Atical Foyoh has stepped down and advised Kao Denero gently.
The Mr Isha hitmaker made a public advise to Ambassador Kao Denero. He said the ambassadorship position given to him by the President of the Republic of Sierra Leone, Julius Maada Bio is not good for him. He added that, Kao Denero is not a leader. According to him, the government that appointed him doesn't mean good for the industry. Atical Foyoh also said that the government is just using him to kill his career and destroy his image to his fellow entertainers.
He told the loyal fans of Kao Denero that were going against him on social media because he was telling some facts, not to see him as bad person. He pleaded to Kao Denero not to destroy his career as he is in the verge of taking the entertainment industry international. He concluded by advising Kao Denero to listen to their top-notch collaboration song "winner" if he has forgotten his lines.
"My advice to the Entertainment Ambassador #Kao. My Brother this Ambassador thing is not good for you Bruh, u are not a leader either. Trust me bruh den people yah nor mean good for we industry. Den jus dae use u, kill u career n mak u look bad to all Entertainers! Listen to the song we did together #Winner u said it all Bruh( Kao go International mak de country bigger) but u totally don loss focus n dae mak enemies for u sef every blessed day.
To all u fans n loyal supporters wae dae see me as bad person because ah dae tell u some hard fact me nor care but den sef, cous nar jus on social media den dae cuff cuff boku den nor get natin for do again. So duya think over dis n help u career once again. U dae very close for take we industry International, duya nor kill u vibe pa #Nasty
So once again my people lets vote for our brother, maybe if he win dis wan, e go gee am zeal bk into hin career.
Listen to #Winner Bruh maybe u don forget u lines dem," he stated.
For the past one week, Atical Foyoh has been sending shots to Kao Denero on social media. He alleged him of dividing the entertainment industry and also misappropriating $70,000 that was supposed to be distributed to entertainers for COVID-19 vaccine sensitization. With no response from Ambassador Kao Denero, the hitmaker stepped down and wrote a touching advise to the Ambassador after the rapper has received international award nomination.