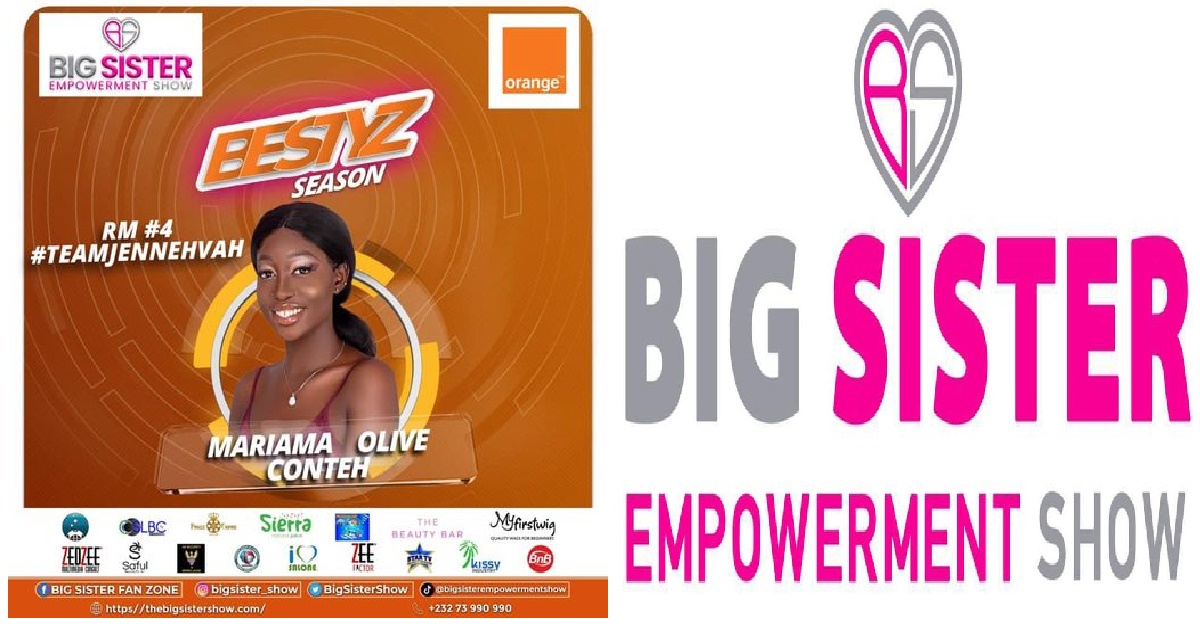 Big Sister Salone Unveils Fourth Roommate For Season 3 Show
As this year's Season is the Bestyz Season, Big Sister involves outsiders as besties of the roommates who are going to be part of the show. In unveiling each roommate, their besties are introduced along with them. This new season is going to bring more excitement, adding more color to make the show really interesting.
The fourth roommate is called Mariama Olive Conteh who is the first member of the TEAMJENNEVAH.
Mariama Olive Conteh is a 19 years old student who dream of pursuing a Mass Communication Course at the Fourah Bay College. She is a pretty slim teenager with lovely eyes. Olive is an entertainer and a show presenter. She is not only pretty but has a body and height of a model and as well got a taste for good clothing. Her hobbies are singing and acting.
Her bestie goes by the name Isha Pekin but was initially known as Aminata Kamara. She is 23 years old orphan who lost her parent at a very tender age. She is an illiterate in English as she was not opportuned to be enrolled in an English school. But not withstanding that she is very humble and hardworking. She is skilled in hair dressing and styling. She is nice and caring, has a great personality but sometimes crazy.