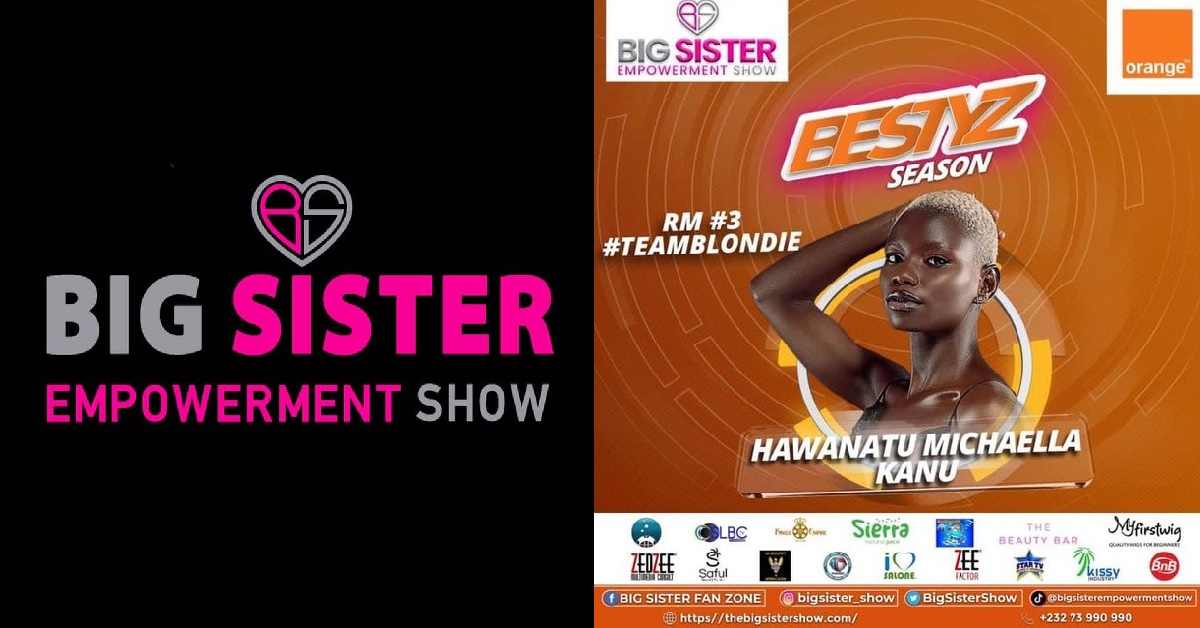 Meet Black Blondie, Third Roommate For Big Sister Salone Bestyz Season 3
Big Sister Salone is the first reality TV Show in Sierra Leone which is shown on television every year.
The Big Sister hosts housemates which she chooses, for a period of six months and this year is not gonna be an exception. This year's season is the bestyz season where the housemates will competes for a star prize.
Big sister has unveiled three housemates and blondie is one of them. Now let me introduce blondie to you.
Hawanatu Michaella Kanu commonly known as Black Blondie is a 25 years old Sierra Leonean dancer and a video vixen. She has special skills in makeover, such as good nails polishing and beautiful transforming makeups.
Blondie is a young beautiful model who loves to dance and sing. She has a passion for activities like swimming and surfing. Her best game is pool games. she was once a student of the institute of public administration and management IPAM but couldn't continue with her course because of some personal reasons.
Hawanatu is an independent woman who is self-employed. she runs a beauty body pampering business, giving home services of manicure and pedicure. blondie is very good at what she does. she is a very sweet and a humble person. she has been featured in many musical videos as a dancer by different musicians within the country. Blondie hopes to elevate her career to a different level through the big sisters show.