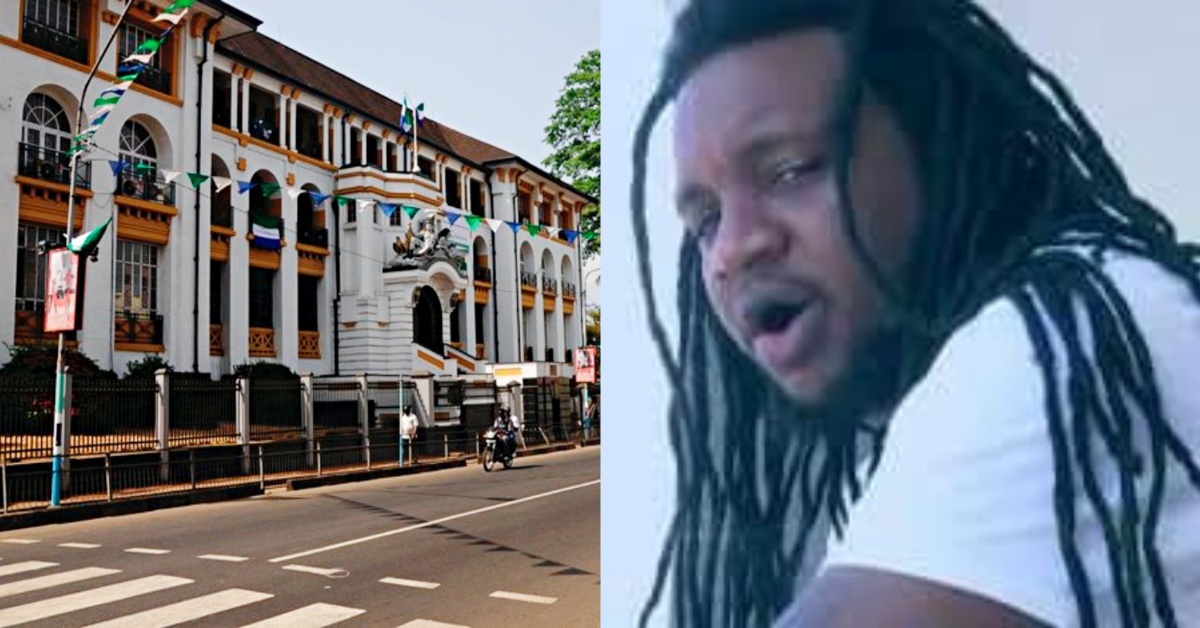 Boss La Brags Over The Magnitude of His Case
Sierra Leone King Kong Rapper and CEO of RFM, Alhaji Amadu Bah aka Boss La is recently confused to the direction his case is going to and has recently bragged over the magnitude of his case amidst the saga with the State. 
Boss La who was arrested mid this year, around June on allegations of robbery with violence at the Leonco gas station has been facing trials to date. Boss La appeared the Magistrate Court 14 times until his case was transfered to High Court of Sierra Leone with his friends who appealed after been sent to Pademba Road correctional facility.
On one of his post lately, Boss La vexed out anger to the prosecutor of his case who requested for a long adjournment date because he had to travel. He continued that the victim who alleged him (Boss La) to have stolen from him hardly showed himself to Court.
When the rapper faced trial yesterday as the prosecutor requested because of his alleged travel, Boss La appeared but found out the Court didn't sit notwithstanding the fact that yesterday 25th November was the adjourned date as a result of the prosecuting counsel travel request. It is still unclear the reason why the court didn't sit yesterday. It is possible that the prosecuting counsel is yet to return from his travel as he requested.
This has made the rapper to see the confuse angle the High Court is taking his alleged case to. For this reason among others, Boss La disclosed on a post that his case is a 'Copy Homework' which is hard to understand. As a result of this, he requested for a relief tablet to relax and sleep for a while as he awaits the next Court Sitting date which he has no idea when that will happen.
On his Facebook page yesterday he said:
"Me case Na copy homework ya e @ 4 understand..tiday court nor happen..r need relief bo leh r dae sleep tae next court date which r nor kno yet..🦍kong 3 letters RFM"