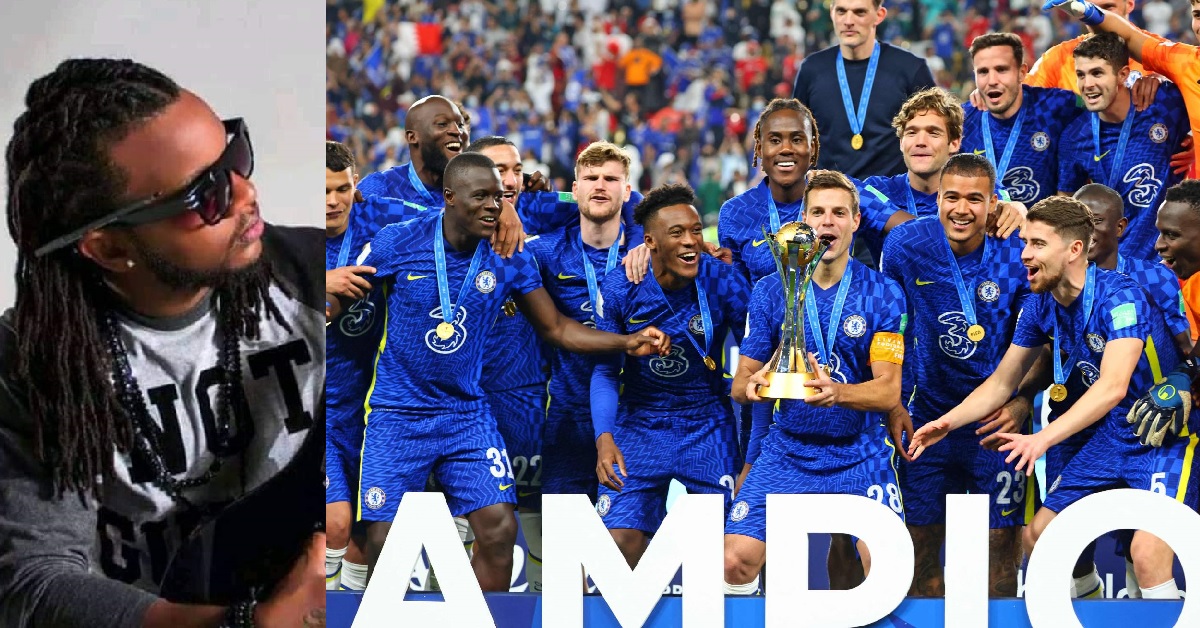 "I Want to Buy Chelsea" – Rapper Boss La Expresses Interest in Buying Chelsea FC
Sierra Leonean rapper and the CEO of Red Flag Muzik (RFM), Boss La has stated that he is interested in exploring of buying Chelsea football club as Roman Abramovich looks to sell it for £3billion.
The situation surrounding Abramovich and Chelsea remains very unclear, but according to sources, the billionaire is looking for a quick sale amid the threat of sanctions on Russian businessmen from the UK Government.
The Blues owner wants somewhere in the region of £3billion for the London club, who are currently champions of the world.
However, a new contender has entered the mix of buying the club.
Taking to Facebook, rapper Boss La posted that he wants to buy the football club. He asked for the thought of his fans. "R wan buy Chelsea Waitin man dem think ?😂".