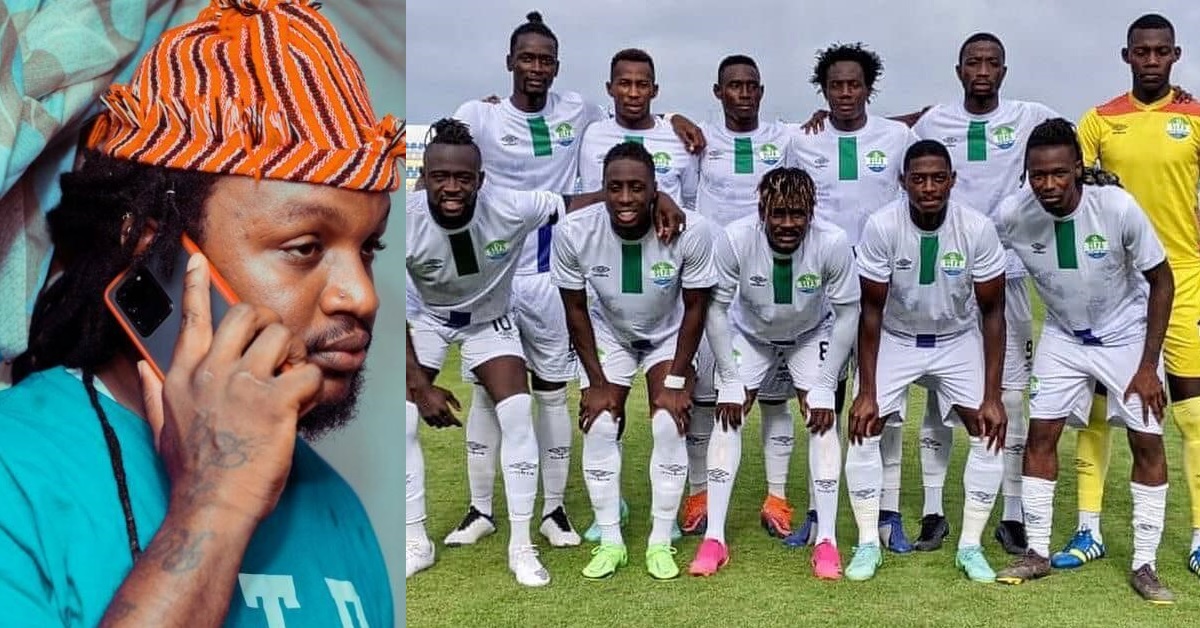 "Next Time I Will Slap Some of You" – Boss La Threatens Leone Stars' Players
On his Facebook live, Alhaji Amada Bah popularly known as Boss La has threatened to slap Leone Stars' players for attending club immediately they landed in Sierra Leone after their exit from the Africa Cup of Nations (AFCON) in Cameroon.
The rapper welcomed the team from Cameroon. He stated that, seeing them in the nightclub immediately they landed in Freetown doesn't go down well with him. He said the team should understand that Sierra Leoneans are still clapping for them after obtaining 2 points from 3 matches. "With all that people are welcoming, hailing and clapping for you as if as you did well". Boss La added that, the habit of hailing someone after performing poorly should be changed. "When someone does something wrong, let him know that what he has done is wrong" he stated.
He continued saying that, his own statement was the team has potential but he condemned their actions of going to club immediately they returned home after performing poorly at the AFCON. He said instead they went to club and asked people to clap for them. The rapper concluded that next time he will slap some of them for such act.
Leone Stars returned home on Saturday 22nd January, 2022 after their exit from the Africa Cup of Nations tournament in Cameroon at the group stage after conceding one goal from Equatorial Guinea. The team played Algeria on 11th January which ended goalless draw. They faced Ivory Coast on 16th January and it ended draw after Musa Tombo and Alhaji Kamara equalized for Sierra Leone. Finally, Leone Stars saw their exit from the tournament when they faced Equatorial Guinea on 20th January. The game ended one goal against Sierra Leone.
After returning home with 2 points from the 3 matches played, Leone Stars' players immediately went to club to chill. According to Boss La, they should have rested in their homes before coming to club and asked Sierra Leoneans to clap for them after performing poorly. He threatened to slap some of them if they try it next.
WATCH VIDEO: