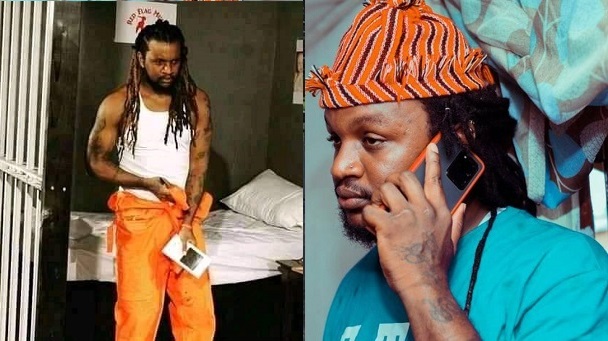 Popular Rapper, Boss La to Appear in Court Today
Popular Sierra Leonean Rapper, Alhaji Amadou Bah also known as Boss La will be charged to court today, Wednesday, July, 28, 2021, Sierraloaded has learnt.
This follows after over two weeks investigation by the Sierra Leone police on allegations of robbery and assault being levied against him.
However, Sierraloaded could not confirm what charges the rapper will face when he appears to court.
Boss La was arrested on on Friday, 16th July 2021 after incident involving Business Man Osman Jalloh aka OJ occurred at an hotel in Freetown.
According Osman Jalloh, he went to see his business partners at the Swiss Spirit Hotel at Spur Road when Boss La and his friend, Junior surrounded him with an object at the car park.
He was attacked, his Range Rover Sport's front and back mirrors were vandalized and his bag that contains valuable items and documents was taken away. Jalloh described the incident as a complete robbery, as he had no prior dealings with the rapper and his cohorts.
Meanwhile, Sierraloaded previously reported that Edward Sahr James aka Junior, the main suspect in the assault case has escaped.
Sierraloaded reports that Junior took to his heels after he was released from the Connaught Hospital where he was receiving treatment for injuries he sustained on Friday night.
Sources told Sierraloaded that Junior was the first to attack Business Man Osman Jalloh at the Swiss Hotel at Spur Road before he was joined by Boss la and 3 other guys. Although Junior was initially arrested together with Boss La, but was later taken to the hospital for treatment.