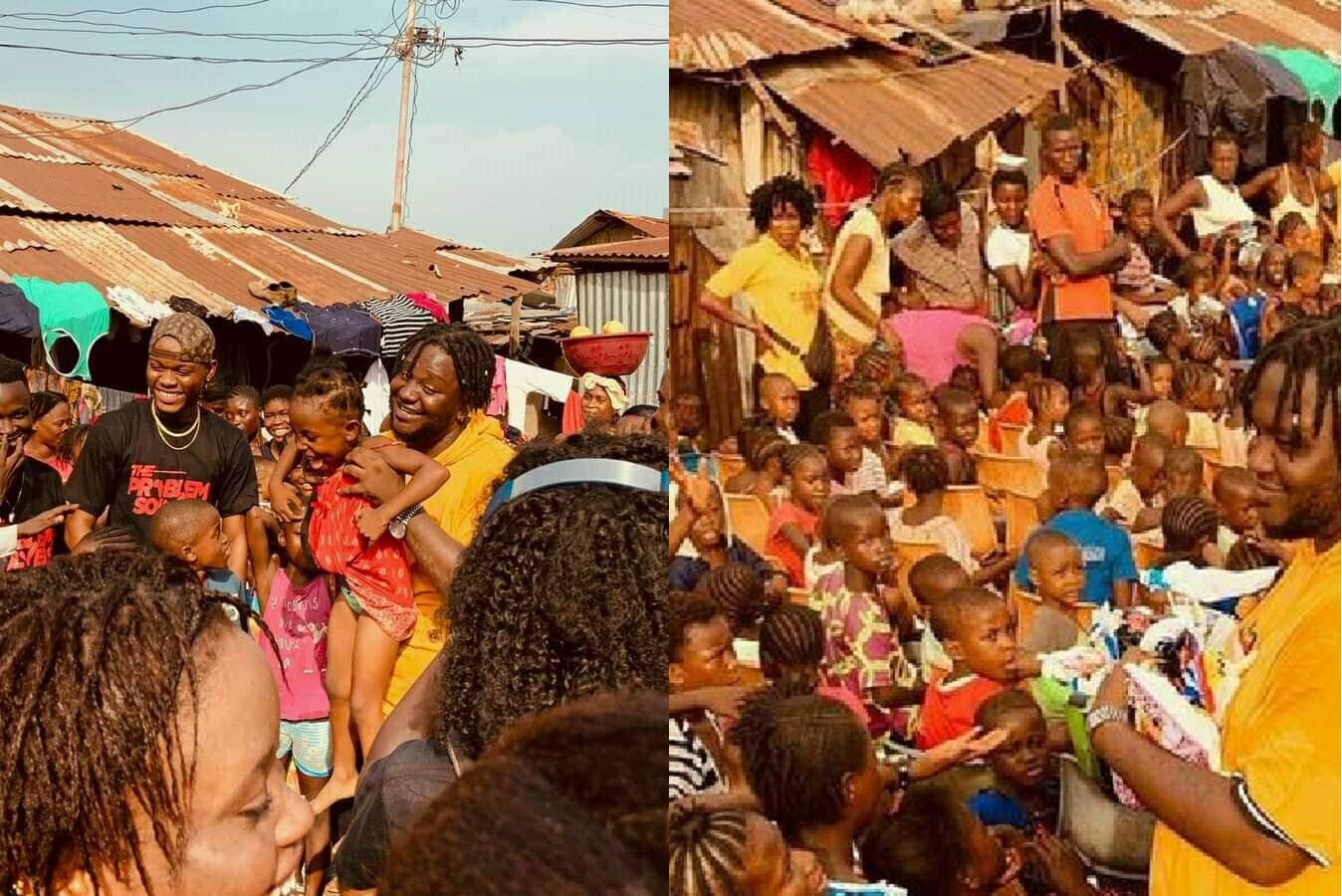 Popular Sierra Leonean Artiste, Cool J Feeds Over 400 Children in Kroo Bay
Popular Sierra Leonean Hip Hop Artist Cool J has Fed over 400 Children within the Kroo Bay Community.  After returning from the United States of America, The American based rapper decides to give out this charity as a means of giving back to the poor and less privilege living within the Kroo Bay Community.
The rapper describes the Bay Cookout as a success as Over 400 kids were relieved from hunger.  The RAP Further thanked the Almighty for giving him the strength, passion and provisions.
He described God on his Facebook page as being good for another heartwarming event with the children of KrooBay having access to quality meals.
He considers giving back to the poor as something he has have passion for to always give back and he love to  put smiles on their faces of children.  The feeding program was climaxed by  a competition with amazing games like Musical chair and dancing competition for both boys and girls. sWinners of  the  different event were given   cash prizes as gifts..
The rapper describes the day as one of  happiest days in his life. He Thanked everyone for the love support.
This is not the first time Cool J has been Feeding less Privilege children as he considers this gesture  as an annual event.