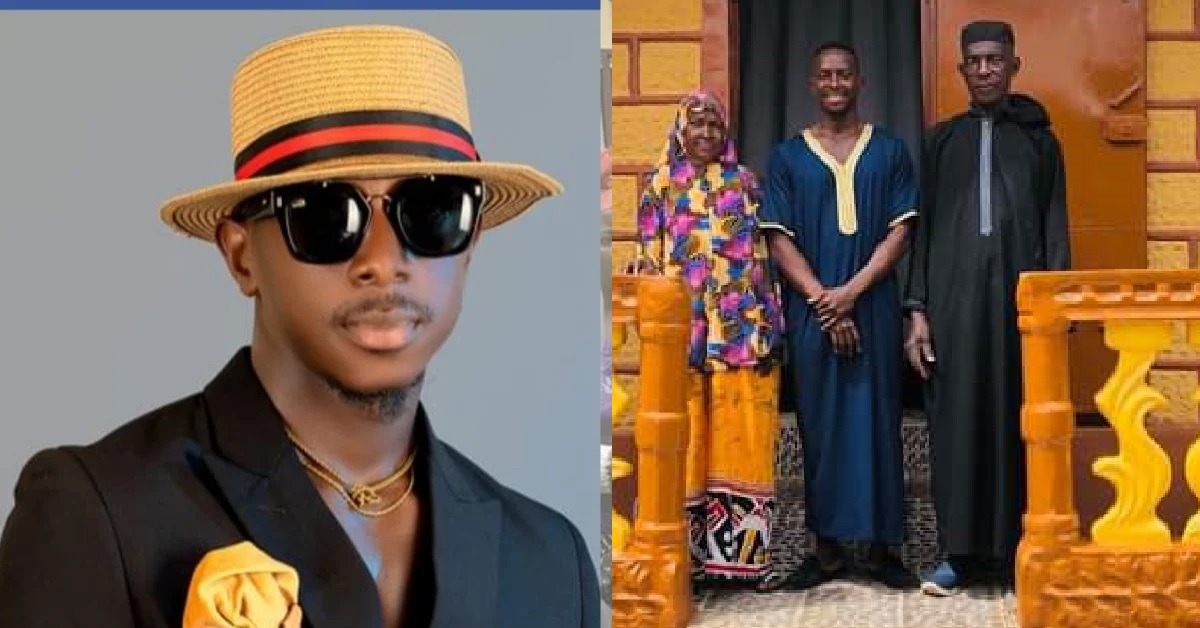 "Don't Wait Until it is Too Late to Tell Your Parents Your Care For Them…" – Almon Sall
Former Housemate Salone season 3 contestant and Mr. Housemate Salone 2022, who doubles as Brand Ambassador for AfriMoney, Almon Sall has on photos disclosed his parents newly renovated house.
The celebrity who is known to love his parents so much took to his Facebook handle with a motivational message to sons and daughters about their parents. According to Almon, children should not wait until their parents are gone to the afterlife before they show off as if they loved them. Make your parents happy when they are alive.
This is because, we have seen on countless occasions where a son or daughter can afford everything for their parents but let them suffer in their living. When they are gone later, those very children will then buy many bags of rice, kill cows or do all of sorts of things to please the sympathizers. Forgetting that, those bags of rice and cows should have been used for their very parents to eat and make merry while they live.
Beyond food and drinks, there are occasions where you see the child/children stay in a well to do house in the city of foreign country and yet their parents in the village in the same house he was born years ago. Or worst of it all the house would have been partly destroyed due to time.
With these experiences among others, Brand Ambassador of AfriMoney, Almon Sall has renovated his parents home after a while.
On his Facebook handle, Almon Sall admonished:
"Today's motivation is, nr wait tae u posin die before u kill cow n make show off but rather do the little u can and make them happy cuz tomorrow is not promised. A rehabilitation was done for my parent and they were super happy and excited . All on God"
Almon Sall is a Sierra Leonean and International model. He represented Team chocolate in the just concluded Housemate Salone season 3 reality TV show. During his stay in the house, the celebrity disclosed outstanding performance to others which took him to weeks after weeks in the show.
Almon Sall will be representing Sierra Leone in the upcoming Mister International in Manila, Philippines on Saturday 30th October 2022 at 11:00 am GMT.