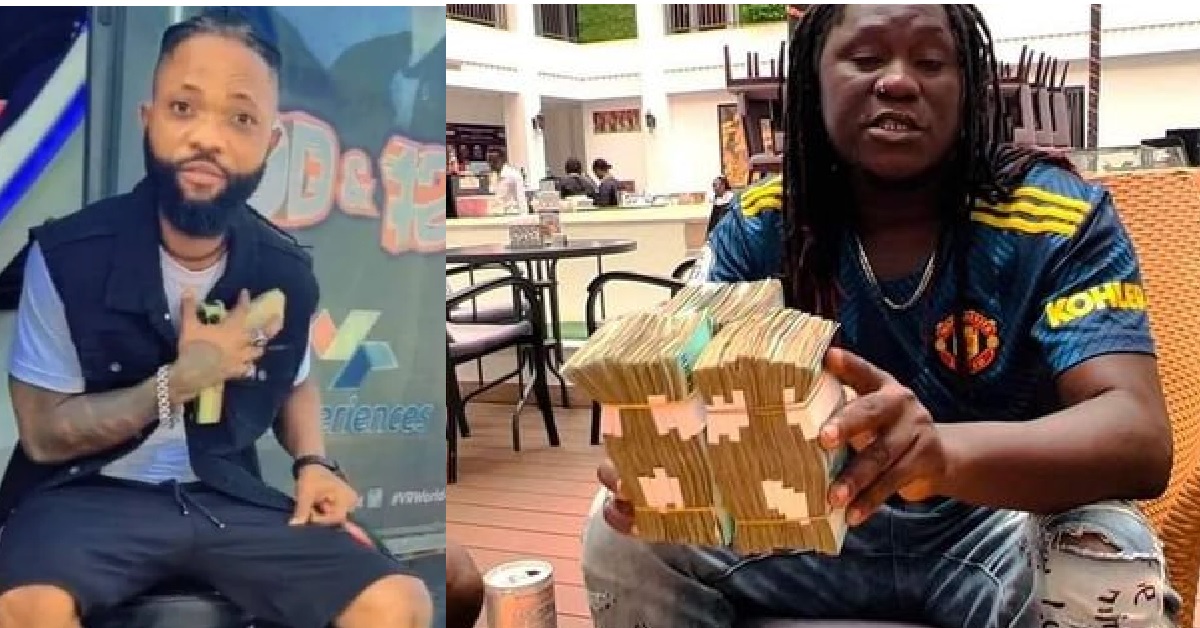 Eddie 441 Shows Gratitude With Smiles as He Receives LAC's Donation
One of the three-man R&B band out of Sierra Leone Edward Wright popularly known as Eddie 441 has on an exclusive video showed his appreciations to popular magician and recently an artiste, Baimba Moiforay, aka LAC for his kind gesture he pledged and did for him.
This pledge came a week ago when the LAC aka world boss on a video pledged to donate some amount of money to certain Sierra Leoneans out his good will. On the video, LAC pledged to donate Le10,000,000.00 to Yemata, and Le15,000,000.00 to Eddie of 441. The donations have reached all the required people including Eddie 441 who received his lately.
Eddie expressed his thanks and appreciations to LAC and the foundation for the donation. He added that they can only imagine less how the donation could be relevant to him in the house. "…because this can take me a long way into the house…" he stated.
Eddie added that he confidence that the housemates show is a sure win for him. This claims of his were as a result of being connected and collaborating with LAC. "… Hence the world boss is with me, I know the housemates salone season 3 show is mine already…" he added. This he affirmed because he believes there is no way he could have LAC's support without winning the housemates season 3 show hands down.
Eddie has today 23rd May 2022, qualified to enter the house. He is among the 22 contestants into the house. This means the Yagba has just started for him. In few weeks time, eviction will start and we are looking forward to know what the world boss is up to, to support his housemate contestant.
441 is a three-man R&B band out of Sierra Leone. the members are Eddie, Muziktrixx, and Chief Kontofil. They have collaborated with many artists in Sierra Leone and beyond, including -Martins (Nigeria), Emmerson, R2Bees (Gh), Silverstone, etc. Their single, 'Yo abi Yay' gained extensive airplay on local radios and clubs after its release.
WATCH VIDEO: