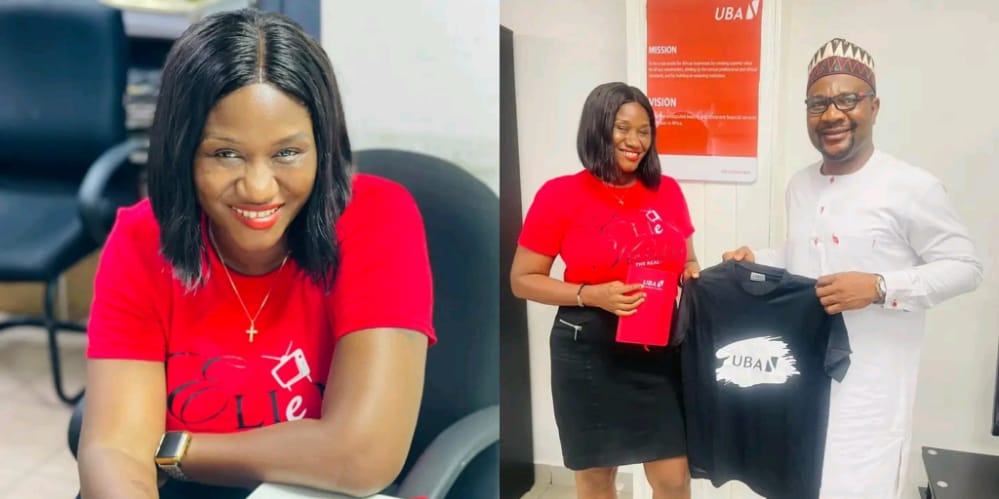 Popular TV  Presenter, Ellen Keister Becomes UBA TV Show Anchor
Popular TV Entertainment Presenter, Ellen Keister becomes UBA Nor Rush TV Show anchor on AYV. This is part of the bank's direct response in promoting popular Sierra Leonean young enterprising talents in the media industry.
The informative programme will commence on AYV Television this Saturday and any other Saturday to learn more about the bank's products and services…
Ms. Ellen Salimatu Nannette Keister (nicknamed Lady Mac) was born in 1979 in Portland, Oregon, USA to Mr. and Mrs. Edward and Salimatu Keister, natives of Sierra Leone. Her family relocated to Sierra Leone when Ms. Keister was a little girl, so she was raised in the capital, Freetown, Sierra Leone. She moved back to the United States in 1996 and finished both high school and college education.
In April 2008, she relocated to Sierra Leone volunteering some of her time and experience to different causes. While giving a helping hand to the nation, Ms. Keister slowly edged her way into working into the growing entertainment industry of Sierra Leone. She became a TV presenter and is also the CEO of Reems Entertainment.