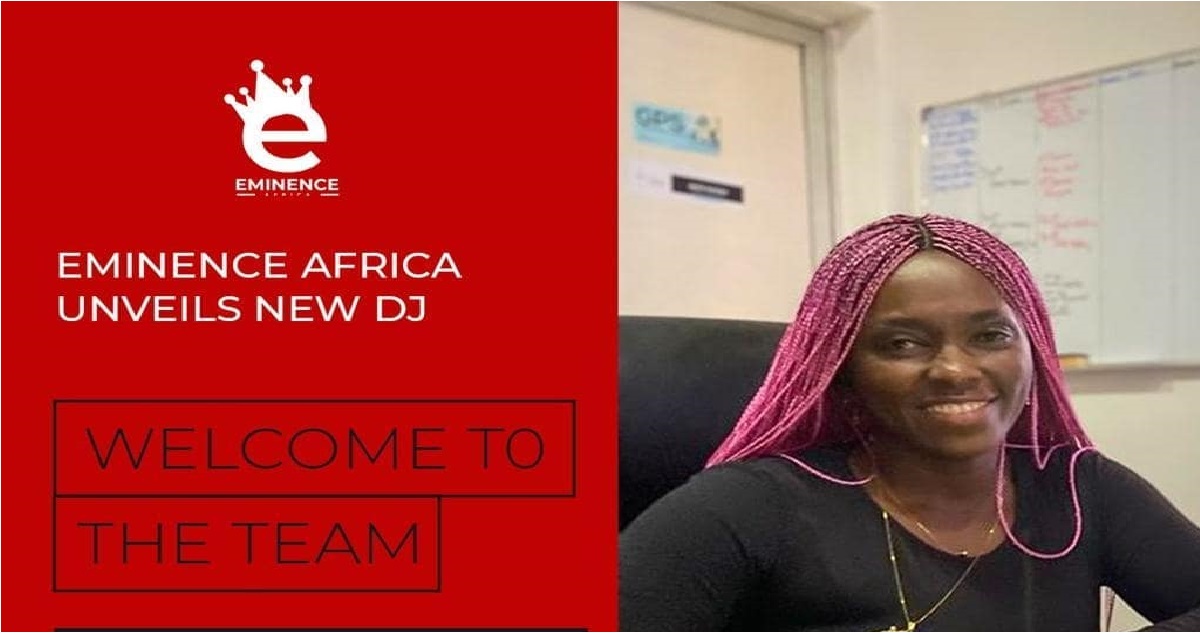 Eminence Africa Entertainment Unveils DJ Kasho as Its New Artiste
Eminence Africa Entertainment, one of the most popular Record Labels in Sierra Leone has unveils Aminata Emelia Kabia popularly Known as DJ Kasho as its new Artiste.
DJ Kasho is a Radio Presenter and Club DJ who has been in the Entertainment Industry since she was Fifteen(15) years old.
DJ Kasho was the only Female Contestant at the Grand DJ Battle organized by Cribs International and she finished in the Top Five at the Finale.
She has produced several mixed tapes which are available on YouTube and Audiomack. DJ Kasho was one of the DJs at the Housemates Salone Parties and has played for several Night Clubs which include H20(Former232), Cafe downtown, King Empire Night Club etc.
Eminence Africa Entertainment welcomes DJ Kasho to the Family and assures her that she will make a difference in the Entertainment Industry.