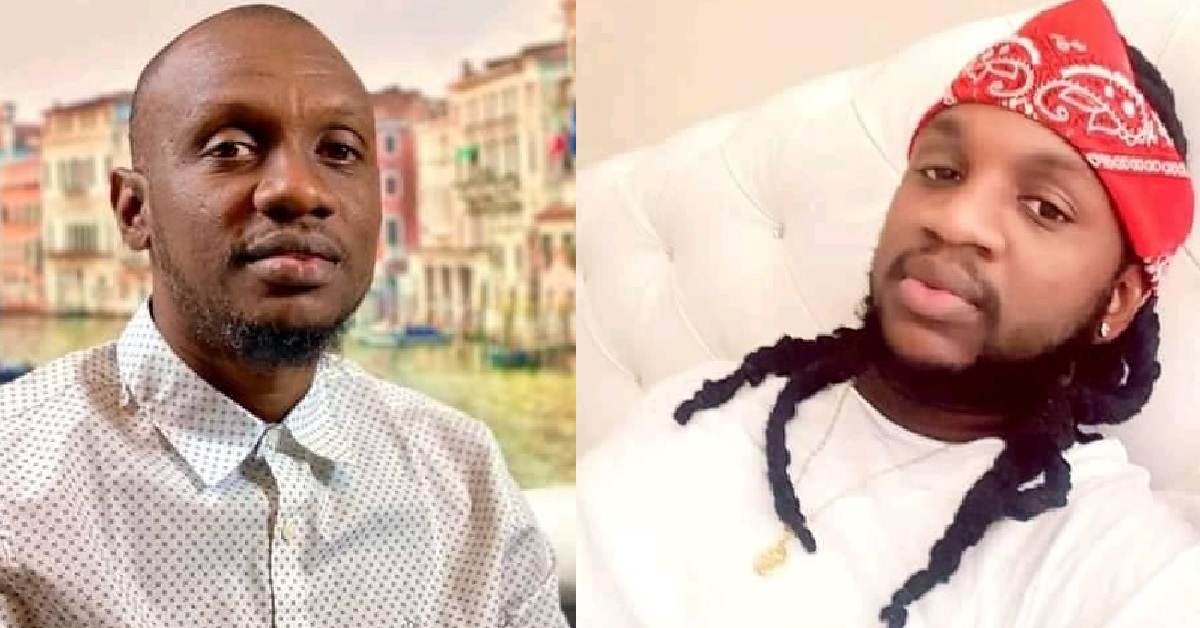 "You Always Choose to Put Your Family in a Non-Escape Situation" – Rappish Slams Boss La
The President of Red Flag Muzik and elder brother and manager of Boss La; Ishmail Bah commonly known as Rappish has condemned the behaviour of his younger brother, Boss La for abusing a woman.
Rapper Boss La released a video where he insulted popular journalist and station manager for Radio Democracy 98.1FM, Asmaa James for reporting news about his bench warrant. On his video, he used abusive words against the woman for reporting such news without getting his own side of the story.
On his response, Human Rights Advocate, Ishmail Bah took to Facebook and condemned the action of the rapper for abusing a woman. According to him, Asmaa James is a respected woman who was doing her job as a journalist. He declared that, nobody will love the rapper more than his family but he always chose to his family in a non-escape situation and pressure.
"Imagine me watching a video of someone i can't distance myself from, is on his platform that have atleast 200k followers, insulting a woman who is just doing her job as a journalist, this is very disturbing for me, and i will never condone such act or behavior, nobody will ever love you more than your family, but you always choose to put your family in a non escape situation and pressure from people who have high respect for us, i don't think anyone have a problem with you expressing your frustration about what going on with you, but using such words for a highly respected woman or any woman, should not be tolerated, the honest truth is, you choose to be the way you are right now, the people close to the family knows exactly what am talking about, but people might think we support these behaviors by you, but we never did, but again it is unfortunate for us to be facing pressure of your act and behaviors." – He wrote.