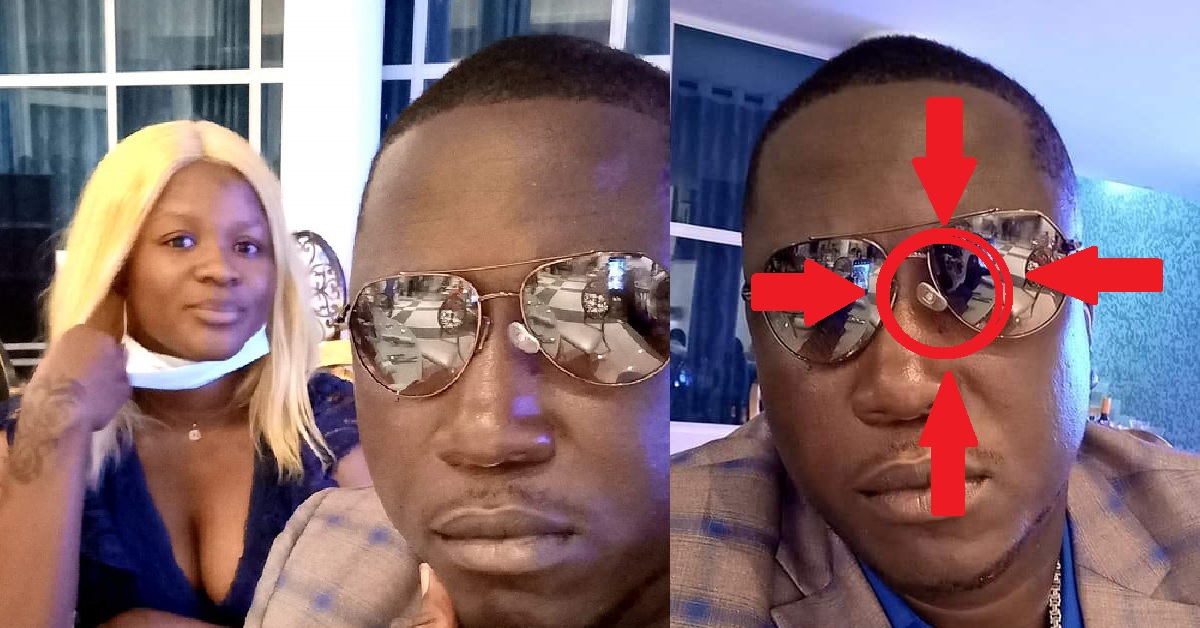 Fans React as Kao Denero is Spotted Wearing Glasses Wrongly
Sierra Leonean rapper and Ambassador of Investments and Entertainment, Kao Denero has been on the spotlight with Sierra Leoneans for wearing glasses wrongly.
As a Special Envoy for Investments and Entertainment, Kao Denero was part of the special guest invited by the First Lady of the Republic of Sierra Leone, Fatima Jabbe Maada Bio to grace the Presidential Dinner organized for Sierra Leone National Team for qualifying for 2022 Africa Cup Of Nations that will be hosted in Cameroon.
After the event, Kao Denero shared a photo of himself with Sierra Leonean singer, Del Vaqyo on his official Facebook page where he wore a glasses that has a flipped nose pad that caused the glasses to move to wrong direction.
This got the attention of Sierra Leone Award Winning Promoter, Med Filipo who shared the photo of Kao Denero drawing the attention of Sierra Leoneans to the flipped nose pad. As a promoter with huge followers, it reached a large audience.
As fans also reacted on the outfit of Rap Gee who was also part of the same event. They considered the outfit not standard to attend a Presidential Dinner in the presence of the President of Sierra Leone, Julius Maada Bio and his wife, Fatima Jabbe Maada Bio.
Sierra Leoneans on the other hand, also reacted on Kao Denero for wearing a glasses that has a flipped nose pad after he posted the photos on his Facebook page.