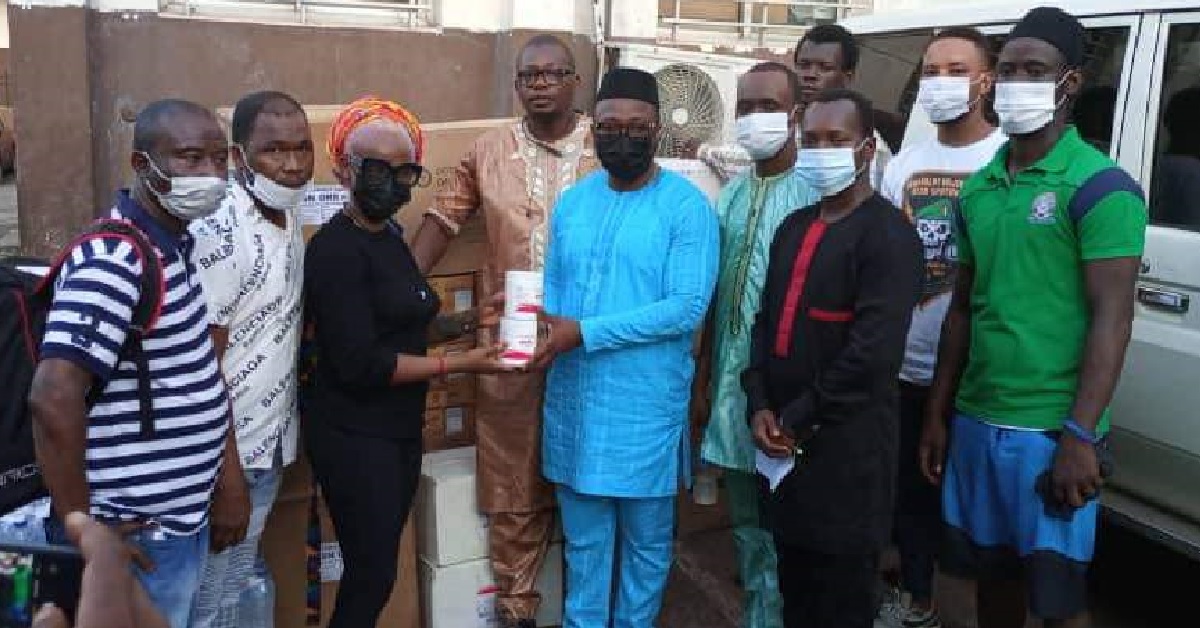 Fantacee Wiz, Nino Brown And Others Donate to The Fire Victims at Connaught Hospital
Sierra Leonean folksinger and entrepreneur, Fantacee Wiz teamed up with Nino Brown, MBJ and Timbo Pharmacy and donated medical supplies and water bottles to the fire victims.
The donation was made on Friday 12th November, 2021 at Connaught hospital where victims of Friday 5th November, 2021 fuel tanker explosion incident at Wellington in Freetown are admitted.
Sierra Leone witnessed a devastated incident on Friday 5th November, 2021 at night when a 40ft fuel tanker collided with a tipper truck that led to the spill of the fuel from the tank. Residents around rushed to fetch the fuel which led to the explosion of the tanker. Vehicles, motorbikes, shops, business tables were destroyed, hundreds of people lost their lives while others sustained injuries.
As other Sierra Leoneans are donating to the victims, Sierra Leonean indigenous singer, Fantacee Wiz teamed up with other Sierra Leoneans and donated medical supplies to the fire victims at Connaught hospital.