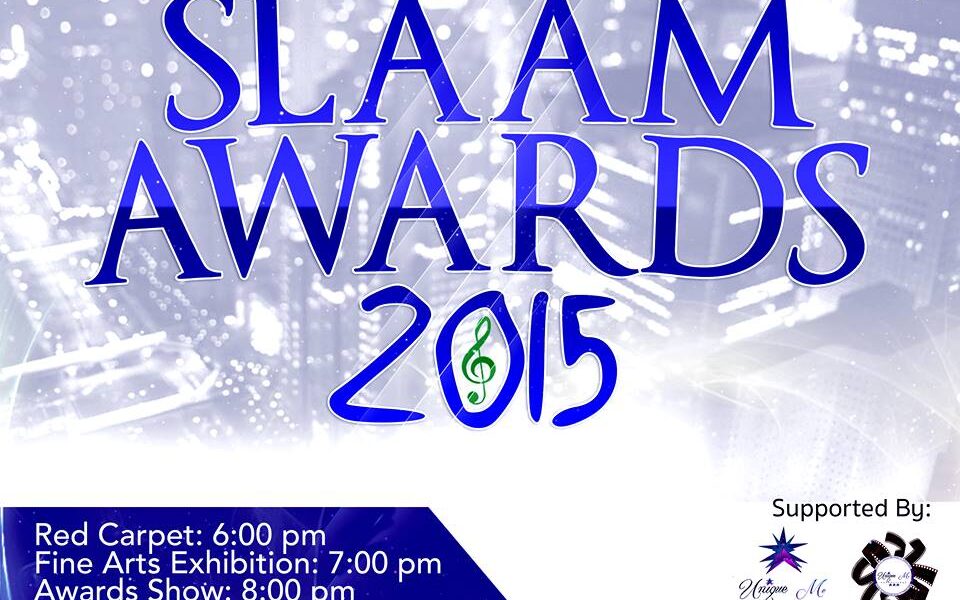 Full List of Winners at The SLAAM Awards 2015
The 2015 Edition of SLAAM – (Sierra Leone Association of Artists and Musicians) Awards was held on August 14th 2015 at At Hampton Conference Centre, USA.
Below is the list of winners per different sections of the Awards.
Photos from the event are also in the Gallery.
---
BOOK AUTHOR OF THE YEAR – Alphina ByFaith (Nation Renewed)
GOSPEL ARTIST OF THE YEAR – Millicent Rhodes (Virtous Woman)
MUSIC PRODUCER OF THE YEAR – Nashito Kulala Productions
YOUNG DJ OF THE YEAR DJ – No name
PROMOTER OF THE YEAR – Abraham Akempta – TRIPPLE A – (Sierra Network)
MALE ARTIST OF THE YEAR – Emmerson Bockarie (Telescope)
FEMALE ARTIST OF THE YEAR – DJ Lulu (Anita Sabra)
DJ OF THE YEAR – DJ Desmond Lewis
MOVIE OF THE YEAR – Holiday Bluffer (Cool J)
LEAD ACTRESS OF THE YEAR – Nancy Momoh (I Can't Get You off My Mind)
LEAD ACTOR OF THE YEAR – Jimmy B (The Will)
BEST GROUP OF THE YEAR – LXG (Dance to the Beat)
UPCOMING ARTIST OF THE YEAR – Jay Sankoh (Love Nor Dae Die)
MOVIE OF THE YEAR – Holiday Bluffer (Cool J)
SUPPORTING ACTOR OF THE YEAR – Emmerson Bockari (Next President)
SUPPORTING ACTRESS OF THE YEAR – Sao Bangura (Holiday Bluffer)
RADIO DJ OF THE YEAR – Abraham Akempta – TRIPPLE A – (Sierra Network)
BEST U.S. – BASED SALONE SOCCER TEAM – Sierra Delta (VA)
BEST SALONE SOCCER PLAYER WORLDWIDE – Kei Kamara