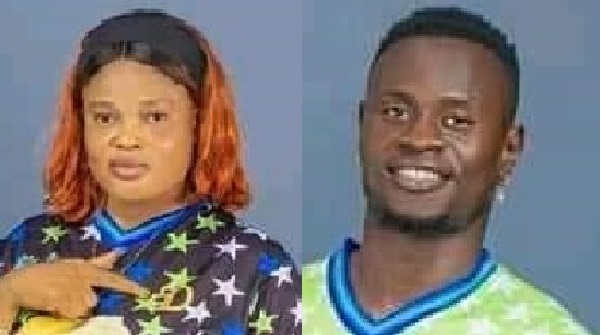 Love in The Air Once Again as Hawa Tombo Replies Musa Tattoo With Another Tattoo of Hers
Celebrity and Wife of Leone Stars and Bo Rangers striker, Musa Noah Kamara alias Musa Tombo, Hawa Tombo has on a TikTok video responded to the recent Tattoo of Musa displaying his love for her with another tattoo of hers to Musa.
After long marital hiccups in the home that at some pushed the wife into making a long video explaining her constraints she faced in the home, the couples have recently agreed to turn to a new page and start a new life, this means letting go of the past and let bygones be bygones.
Musa Tombo surprised his wife few days ago of a tattoo that depicted his love for his wife. "I Love My Wife" the tattoo reads. This tattoo move of Musa ignited the emotions of many Sierra Leoneans who had had doubts on Musa love for his wife to believe that there is still love in the eyes of Musa for Hawa.
Hawa Tombo has reacted to this tattoo as she got different comments on her TikTok account if she could go the length her husband has gone for her. On her tattoo, Hawa Tombo tattooed "I Love Musa Tombo."
These actions of the two couples lately proves that there is still love in the air for them despite the challenges. They have remembered their marriage vows "For better for worse" and agreed to let go of the past and start afresh.
We wish you all the best in this new marriage….!!!!
WATCH VIDEO: