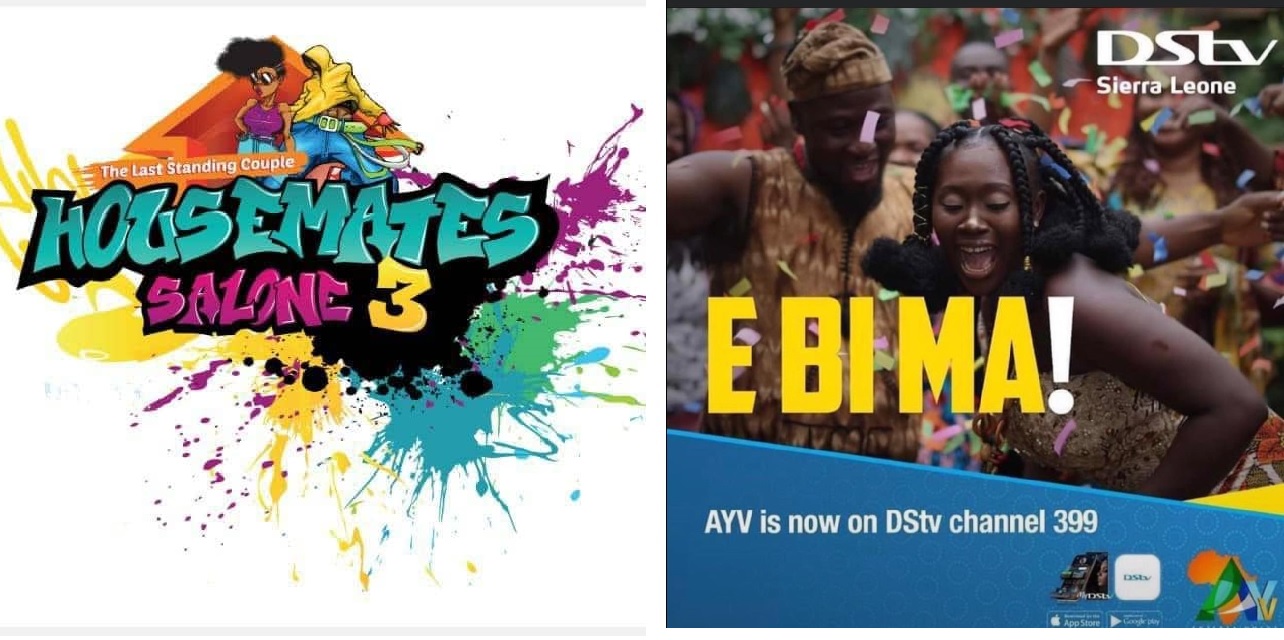 Housemates Salone Season 3 to Show on Nigeria And Ghana's DSTV
Taking you back to memory lane from the previous seasons of Housemates Salone reality TV shows, the Yagba of all the reality TV shows season 3, Housemates Salone has brought a good news for Sierra Leoneans, Nigerians, Ghainians and other parts of Africa as it hosts the reality TV show on DSTV channel 399 starting May 19th,2022.
The TV show which is unique an also an upgraded version of the previous shows has looked at its challenges faced by customers over the previous shows and upgraded their show into showing the TV show on DSTV, where fans, supporters, and customers can have access to their various contestants irrespective of the boundary or region.
This upgraded version of the show means, it is a win-win show as fans can reach the show and know how their contestants are doing in the house, and as well bringING more income to the management of the show. On these upgrades made, the management is pleased and proud to announce that the AYV in partnership with MultiChoice Africa Holdings (MAH) will open AYV DStv channel 399 to Nigeria and Ghana on 19th May, 2022.
"This opening the management believes present a unique opportunity and access to a wider and bigger markets and showcases the Sierra Leonean story and in particular season 3 of the HMSL Reality TV Show to the continent's most populous and known nations for entertainment – Nigeria and Ghana.
AYV believes that the Sierra Leonean story must not be limited by boundaries, but must be seen and heard across nations, continents and the world.
We wish to thank MultiChoice Africa for their partnership and support. We are grateful." popular social media influencer, Hawanatu Konneh stated.