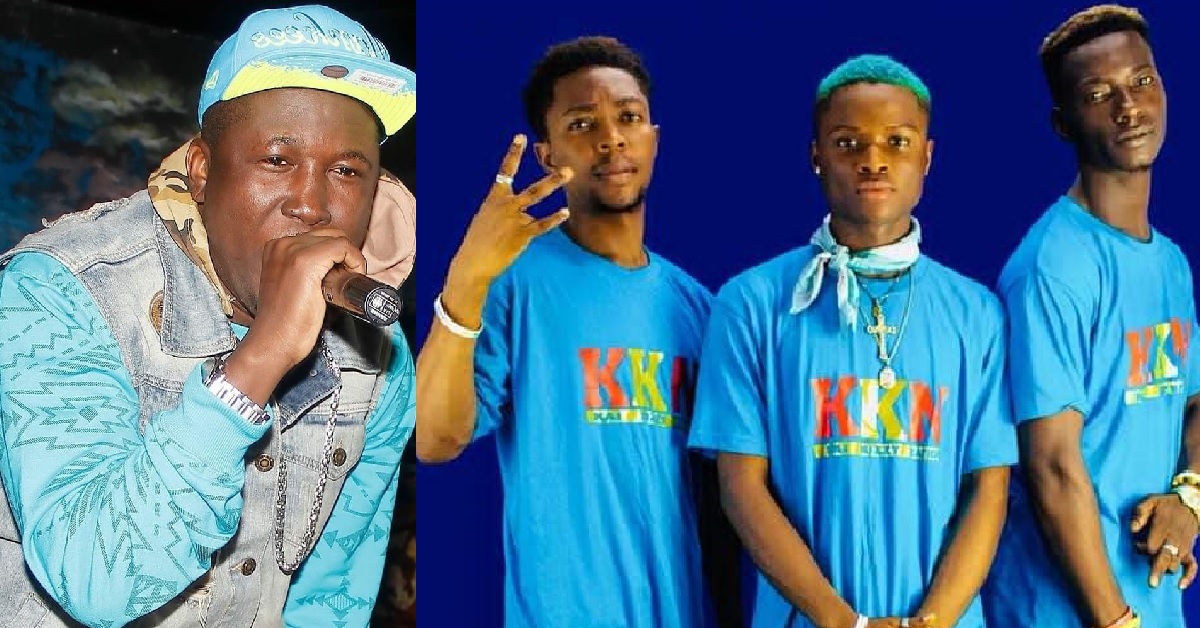 Kai Kizzy Nation And Kao Denero Announce The Release of Their Anticipated Collaboration
Awarding-winning new skool group, Kai Kizzy Nation (KKN) and Ambassador Kao Denero has announced the release of their anticipated collaboration titled 'Star'.
Ambassador Kao Denero team-up with KKN to elevate Sierra Leone Hip-Hop which has been in a sleep mode since the rise of Afrobeats. As means of telling their stories through music, the song is titled as 'Star' which contains punchlines, bars and a well delivered message. The song is produced by Twice Ice.
According to the official promoter of KKN, Belhadji Godwin described the song as one of the best collaborations ever made by the team. "STAR is a particular type of song which explains exactly how we as humans struggle in our daily life. Kai Kizzy Nation is here to portrait a story and the true definition of Hip-Hop." He added that, the song was mastered by different producers before getting the final taste after being listened and approved by different entertainers. The finally mastering was done by heavyweight producer, Jassie Jossy. 'Star' is finally set to be released next week in all digital platforms.
The award-winning music group which comprises of Sesay-07, Alman, Pele-Pel and newly signed Jorita has collaborated with top stars. In 2019, they featured Kracktwist & Samza on 'Why U Pull Am Na Doe' which became a massive hit nationwide. The group also featured rapper Boss La on 'Lef Tok Gee Dem', Salone JQ on 'Unar Lef' and Supa Saa on 'My Life'. In 2020, KKN landed with international collaboration with Ghanaian rapper Lyrical Joe on 'Your Ex'.
Their hit songs have taken them to a nationwide tour and they have extended their fanbase in different parts of the country. With a delighted management, the group has opened a fanbase in Freetown, Kono and other parts of the country. They have shared stage with P-Square, Rema, Boss La, Natasha Beckley, Star Zee, Master KG, Guchi, Eddy Kenzo, Diamond Platnumz and other top African musicians at the National Stadium in Freetown. They have also performed in Kabala, Kono, Kenema, Masiaka and other places.
As the 2021/2022 Best New Skool award-winning group at the National Entertainment Award (NEA), KKN is set to break another record with Sierra Leone Entertainment Ambassador Kao Denero on 'Star' which is expected to be released next week in all digital platforms.