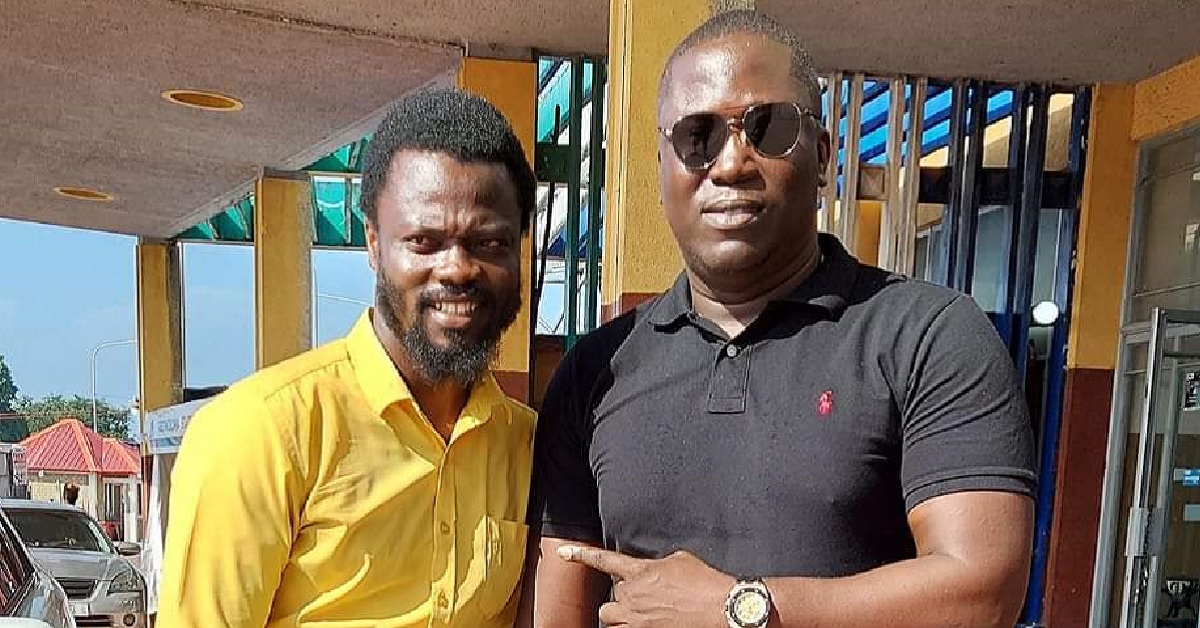 "They Are Trying to Paint a Picture Like Everyone is Against Me" – Kao Denero Blasts Critics
Sierra Leone Entertainment Ambassador, Amara Dennis Turay popularly known as Kao Denero shared pictures of him and Comedian Yemata on social media.
Ambassador Kao Denero and Yemata met at the National Stadium where the rapper went for information gathering. On his post, Kao Denero stated that he is sharing the photos because he has realized that people hate to see unity. "They trying to paint a picture like everyone is against me lol." He added.
Few weeks ago, Kao Denero and stand-up comedians engaged on a social media fight. This came after the Ambassador responded to a question during an interview on AYV TV about the Dubai Expo 2020 trip. Ambassador Kao Denero was asked why there was no comedian on the team. He responded that Sierra Leonean comedians do not perform in English. He advised them to start performing in English so that they can seek opportunities for them. This made comedians to share their educational credentials and sent shots at Kao Denero. He went ahead and opened a $200 challenge for any comedian that can perform in English. Since then, popular comedians like Johanese, Yemata and others have been making skits against Kao Denero.
As entertainers in the same industry, Ambassador Kao Denero and Yemata shared joyful pictures they took at the National Stadium.