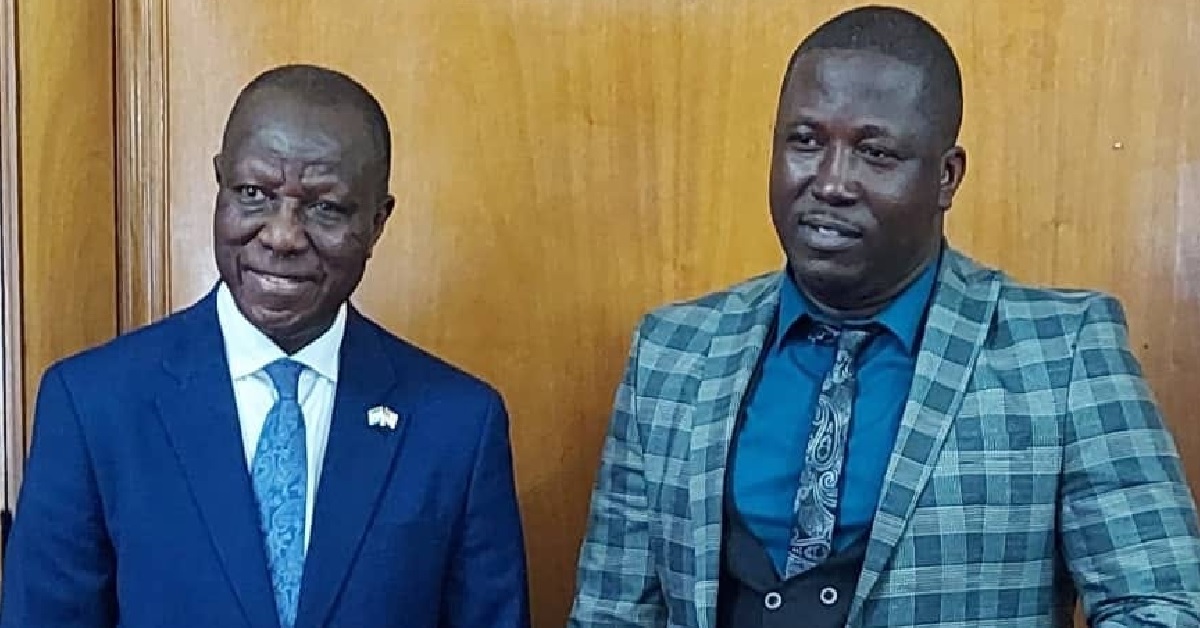 Kao Denero Meets With Sierra Leone Ambassador to USA
Sierra Leone's Special Envoy for Entertainment and Investments, Amara Dennis Turay popularly known as Kao Denero held a successful meeting with the Sierra Leone Ambassador to the United States, Amb. Sidique Wai.
The meeting took place on Monday 6th December, 2021 at the Sierra Leone embassy in Washington DC, United States where they discussed about the way forward for the entertainment industry along with Ambassador Kao Denero's business partner, 4xonomics.
Kao Denero was appointed in March this year by President Bio as Special Envoy for Entertainment and Investments. To execute his national tasks, Ambassador Kao left Sierra Leone for United States to seek investment opportunities for Sierra Leone entertainment as he planned to construct an entertainment center, setting up a standard studio with standard equipment, etc.
Despite executing his national tasks, Kao Denero is also set to release his Continental Cypher which featured various rappers across Africa as the national cypher which featured Sierra Leonean rappers was widely received by hip-hop lovers.
Ambassador Kao Denero is expected to engage with more stakeholders to in the United States.