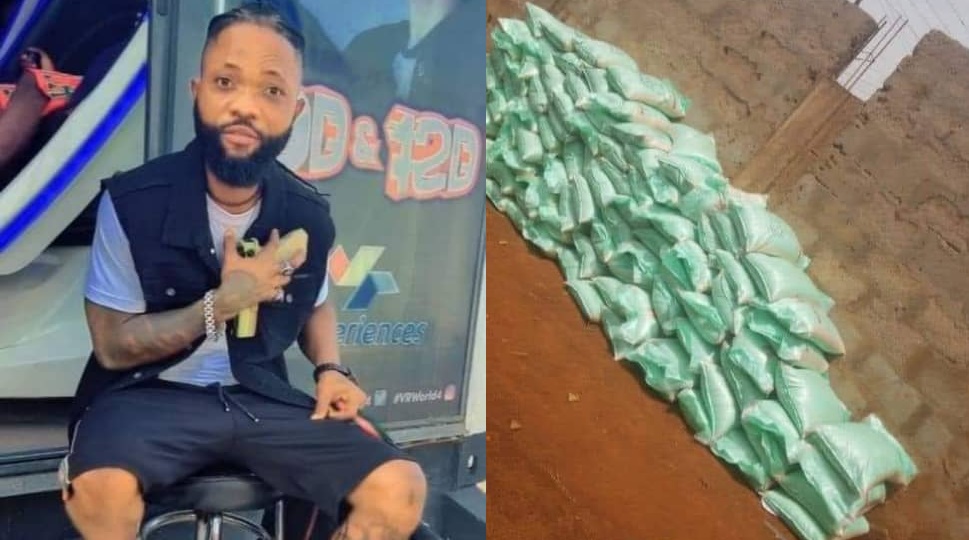 LAC Donates 100 Bags of OAU Rice Through His Foundation to Sierra Leone
Popular Magician and Fugitive, Mbaima Moi Foray, commonly known as LAC, has donated one hundred bags of the O.A.U butter rice, through his foundation to Sierra Leone.
LAC was serving a life sentence imprisonment at the Pa Demba Road Male Correctional Centre for murdering popular Disc Jockey, by the name of Sydney Buckle popularly known as DJ Cleff. He did not even serve more than five years when he was granted clemency on New Year's Day.
Later on the President, Dr Julius Maada Bio revoked the clemency granted to LAC but before the police could get in back to prison, the Magician had flown into exile thus he was announced a wanted man.
Ever since LAC moved out of Sierra Leone, the Magician have been trying to prove that he is innocent of the crime he was accused of by being  generous to Sierra Leoneans in order to win them over.
However, the wanted Magician has succeeded in getting few Sierra Leoneans to believe him, whilst the majority are still in doubt.