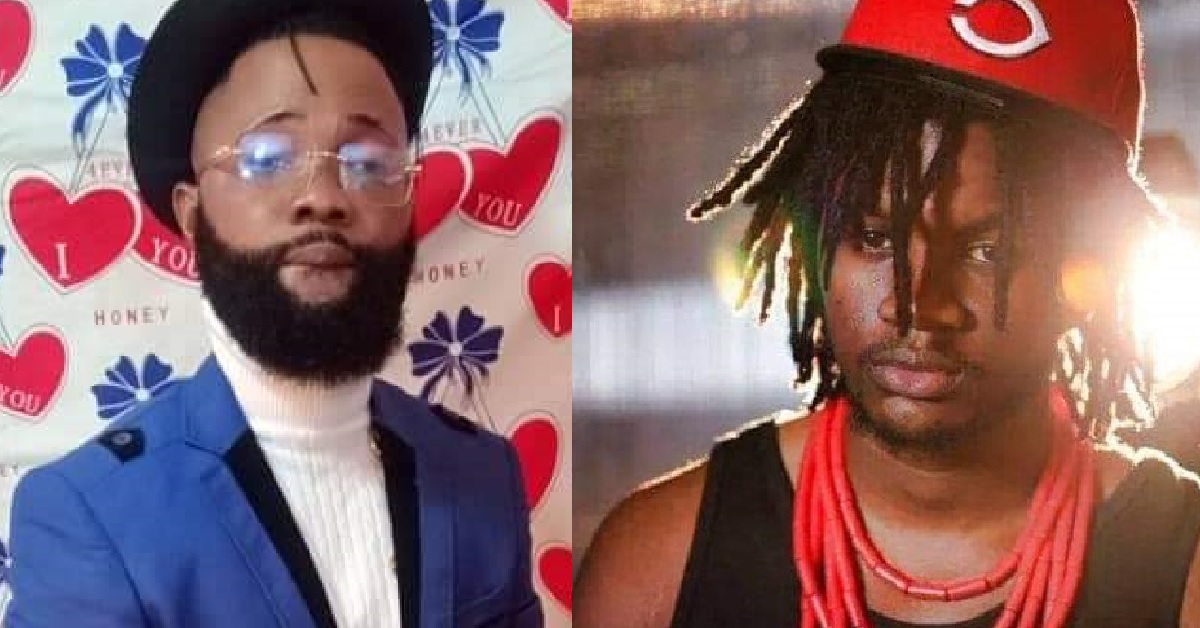 Popular Magician, LAC Leaks Boss La's Voice Note in His New Song (Video)
Popular magician and fugitive, Baimba Moiforay also known as LAC has released the teaser of his upcoming song where he leaked voice notes of rapper Boss La.
World Boss, as he is also called teased his fans on the song 'Make Wi Laf'. In the intro of the song, Boss La's voice note is added where he complained to LAC that Sierra Leoneans want to kill him because he hangout with him in the club.
This brought speculations to Sierra Leoneans that Boss La was indeed communicating with LAC even after his Presidential Pardon was revoked by President Julius Maada Bio and declared him wanted by the Sierra Leone Police. He was also bashed at for hanging out with the convicted murderer as Sierra Leoneans were not pleased with the decision of His Excellency to release him from Prison.
According to sources, both were friends before LAC was put on condemned in Prison in 2016 for the murdering of DJ Clef. Rapper Boss La also stated during his Facebook live that, he knew LAC in Prison and he described him as a nice and cool person.
Their relationship was cool until when Boss La and other entertainers decided to stage a concert to raise fund for singer Vida Green for her medical bills and LAC wanted to donate to coverup all the medical bills and also decided to fly her out of the country for proper medication. Unfortunately, his offer was rejected by the family of the singer. Few weeks later, LAC accused Boss La of telling Vida's family to reject his offer.
Boss La responded to LAC that he will not respond to his accusation since he is a fan of him and someone who admires him. Without holding back, LAC went ahead and stated that, the rapper is living a fake life with bad heart and jealous. He boasted that he can employ him and promised to release the part 2 where he will reveal more secrets about him.
However, the popular magician decided to release a song titled 'Make Wi Laf' which is a direct shot at the rapper.
WATCH VIDEO: