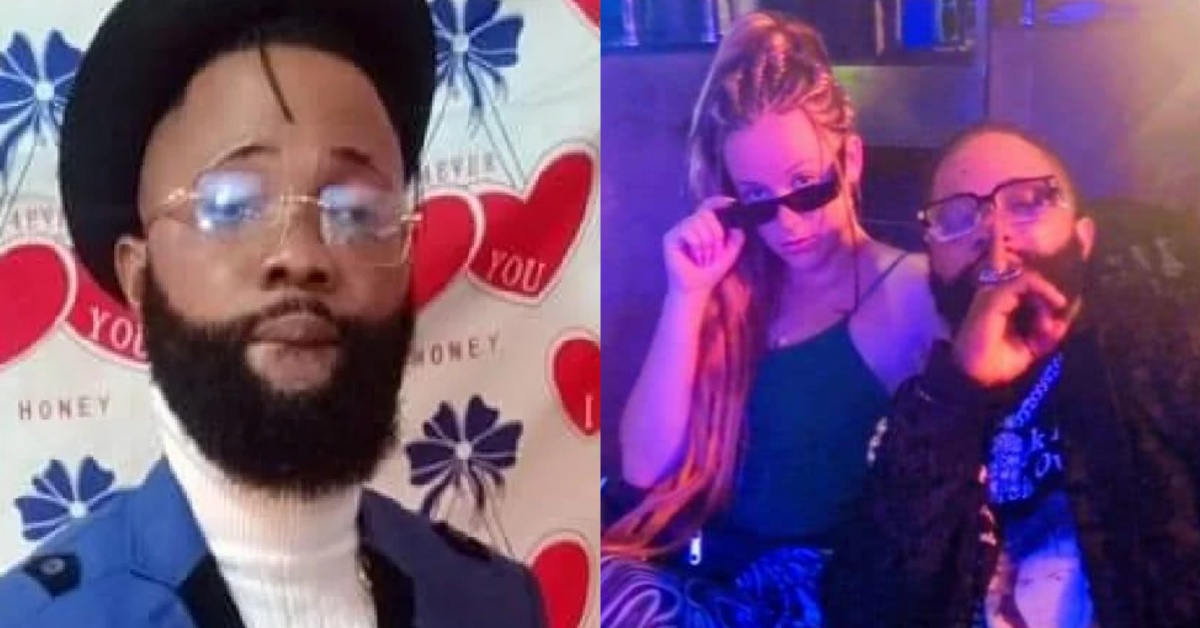 LAC's White Lover Re Appears Amidst Romance With Ginger Queen
Ex-Lover of LAC Re-appears and threatens to shoot anyone standing in her way of getting her man back.
An Ex-Lover of popular Magician LAC who is said to be a white woman has come out of the blues to allege that she has a 9 years relationship with the exiled magician.
According to the report, the strange woman said she has heard everything about the relationship going on between LAC and Ginger queen (Munah Mimi Zayat) and had advised her or any other woman to stay away from her man.
It is further reported that the strange woman also alleged to have hired 8 Lawyers for LAC during his time in prison and claimed to be the sponsor of LAC as she is the one that owns all the money LAC is lavishing, it is also reported that she has threatened to shoot anyone who will stand in her way from getting her man.
More details to follow…