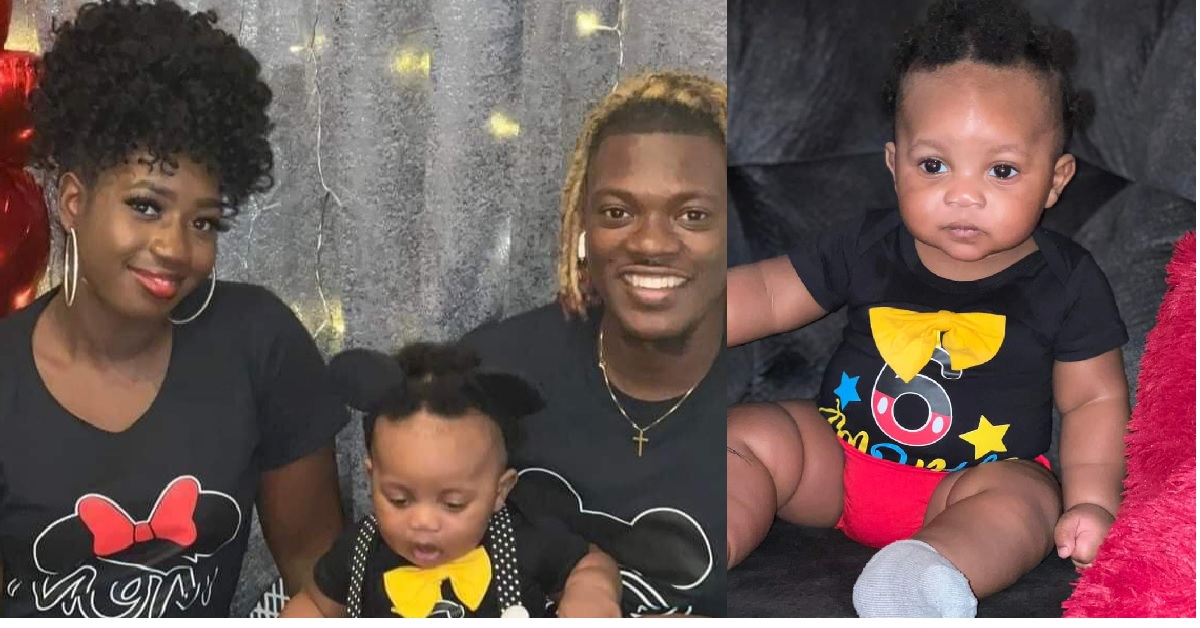 Celebrity Couple, Marjo Bona And Offgard Kev Celebrates 6 Months Birthday of Their Baby
Celebrity couple Marjo Bona Williams, winner of Big Sister Sierra Leone show 2020 and her husband, Leon Kevin Collins Williams, Offgaard_Key has taken to their social media platforms to celebrate 6 months of good health and happy life of their son, Prince-Leone Williams.
The good news of this blessed and beautiful soul surfaced the media on the 14th November 2021 when he was barely 2 weeks old, which the family on their Facebook pages and officially announced two weeks old of their son and expressed their love and offered prayers to his good health.
On marjo Bona William's post she wrote:
"Happy SonDay
Our prince-Leon is officially 2 weeks old
may you continue to be blessed and covered in the blood of Jesus always and forever.
you such a sweet, smart and feisty boy
we wouldn't have it any other way
Daddy's twin
Everything I do from here on out will be with more fire and poise because of you!" she posted.
Time has flied so fast that it just feels like it happened yesterday as it marks 6 months since Prince-Leon came into this world.
On his 6 months birthday Marjo posted:
"Happy 6 months to the human that changed my life💎🥹 We give God all the glory 🙏🏿😇
You are blessed, you are so fun to be with, you are an angel that I will forever be grateful for in my life. 6 months of cuddles, diaper changing, doctor's appointments, sleepless nights, and everything that comes with parenthood is so much worth it because of you our Diamond 💎
You came at a time in my life that was full of tears and brought happiness to me 🙏🏿 You and your father are my living proof to the world the God has the final say in everyone's life and I have no regrets 😇 You came at the right time! YOU are Cocogaard🤍🔐❤️
Your father and I are so happy to call you our son❤️
Because of you there will always be happiness our lives😍
You deserve everything the world has to offer and your parents will make sure of that by the grace of God👶🏽
1/2 way to 1 🧁
We would like to thank all of our family and friends for also loving Prince-Leon as their own! May God bless you all abundantly!
Thanks you daddy Leon Kevin Collins Williams for being the best dad ever! You have done such a good job with Jr and I know that if he could talk he would say so many great things about u! For now his smiles say it all 😂👶🏽👨🏿‍🍼👩🏾‍🍼
We are blessed!"
Marjo Bona is a dancer, businesswoman CEO, entertainer, certified dance fitness instructor and a personality. She was born in Pennsylvania, United States to Sierra Leonean parents. Marjo has been performing since she was 11-years old and decided to kick off her dance career after high school.
In 2020, she participated in the Big Sister Sierra Leone Season 2 Reality TV Show and won the grand price of $50,000 (fifty thousand dollars).
The Father Leon Kevin Collins Williams, popularly known as Offgaard_Kev is Sierra Leonean from the creole descendant. He is a musician and a mechanical engineer at THE SIERRA LEONE GUMA VALLEY WATER COMPANY.