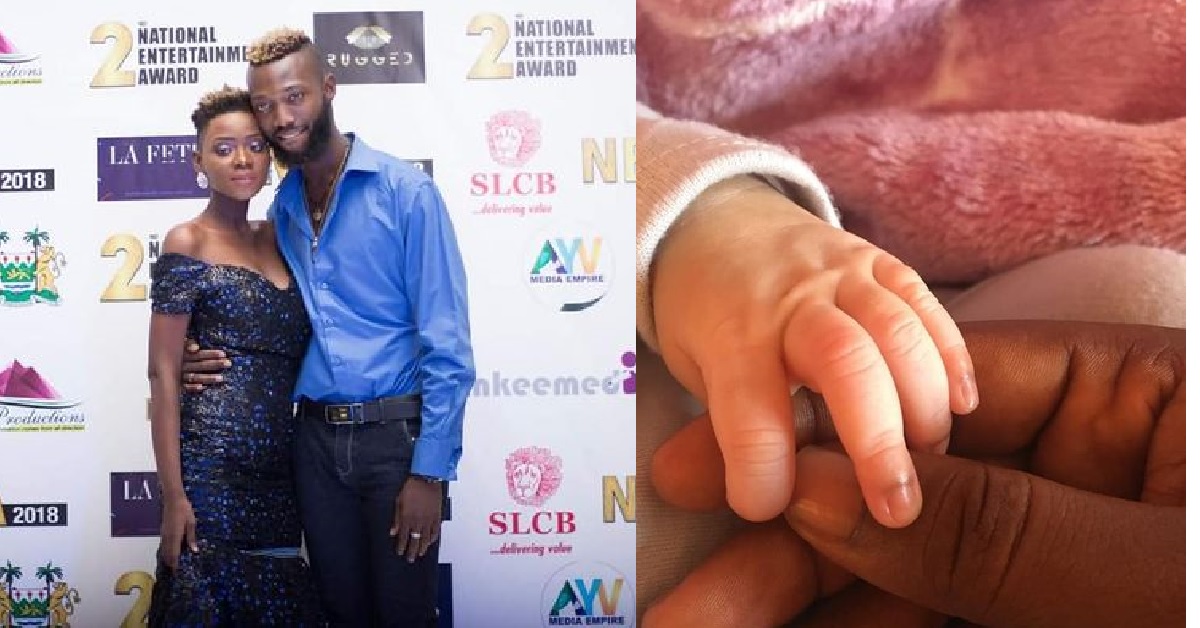 Sierra Leonean Actress Mary Grace Turay And Husband Solo's Beat Welcomes Baby Girl
Popular actress, scriptwriter, and TV presenter Mary Grace Turay and her husband, Solomon Maada Isaac Fatoma, popularly known as Solo's Beat, welcome the birth of their daughter into the family.
The arrival of the newest member of family was on last week Saturday 9th April 2022 and which is a blessing to the two parents and relatives. The daughter has been waiting for by the celebrity parents, seeing her on that date was joy filled in the house of the Fatoma.
Solomon Maada Isaac Fatoma popularly known as solos' Beat. He is a jazz Keyboardist, music producer, songwriter and sound engineer who started his career in 2005. Solo's Beat went to Ballanta Music academy and is part of the famous Freetown Uncut crew.
Mary Grace Turay is a Sierra Leonean actress, scriptwriter, film producer, and a radio/tv presenter. She is born in the Northern part of Sierra Leone, Makeni. She was the moderator of one of the famous AYV tv programme, The Otherside with MGT. In 2018 she was nominated for the National Entertainment Awards for best supporting actress a film. The very same year, she was nominated for Young Actor of The Year 2018.
Friends and fans of these two celebrities joined in welcoming the princess with prayers and well wishes for the baby and the family.