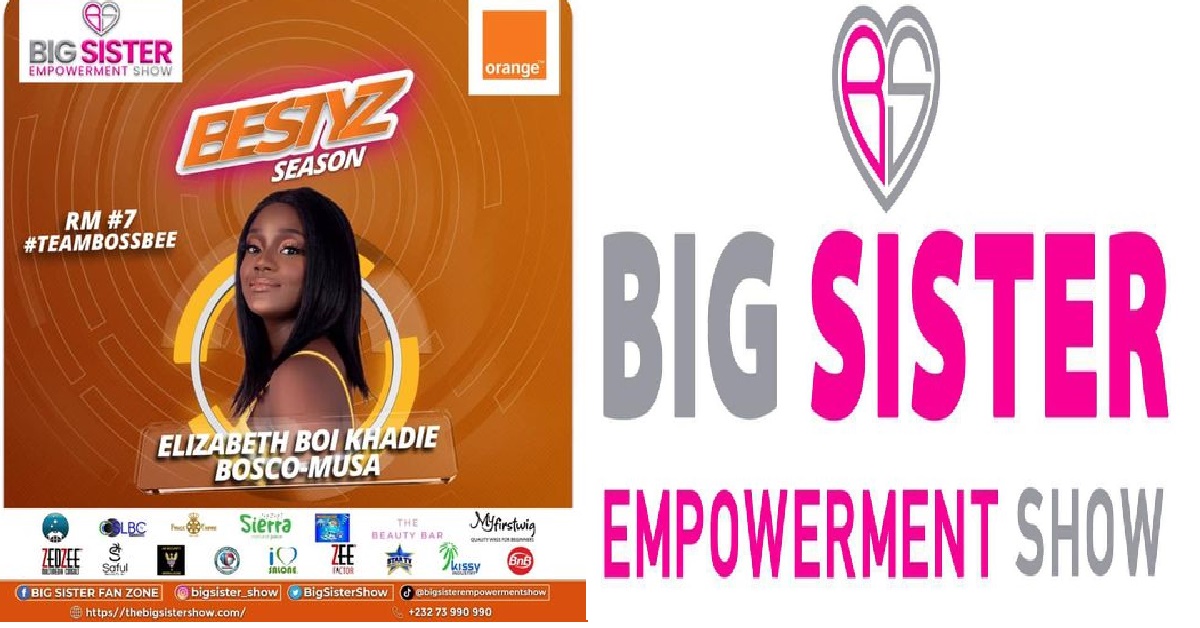 Meet Elizabeth, Roommate # 7 For Big Sister Salone Season Three
The seventh roommate for the big sister Salone is Elizabeth Boi Khadie Bosco-Musa of the TEAMBOSSBEE. She is an adorable and charming damsel who is a Sierra Leonean by nationality, Mende by tribe and was born and raised in Bo district.
Miss Bosco-Musa is the first born of her parent and She has a younger sibling. she attended the S. O. S Herman Gmeiner International school, where she sat to the West African Senior School Certificate Examination (W.A.S.S.C.E) and came out with good grades.
she is Presently studying Banking and Finance at the Institute of Public Administration Management (IPAM) of which She is in her 2nd year. She is an entrepreneur, a lover of art and a mother of a beautiful baby girl. Elizabeth is easy to talk to and has a magic effect that makes people like her. She loves reading, listening to music, dancing, writing and acting.
Her bestie's name is Abigail Sankoh. She is a Sierra Leonean by Nationality and also a student of IPAM studying Banking and Finance. She loves music, writing and dancing but doesn't know how to dance. According to Elizabeth, her bestie is very inquisitive, funny and adventurous but hates being the center of attention.