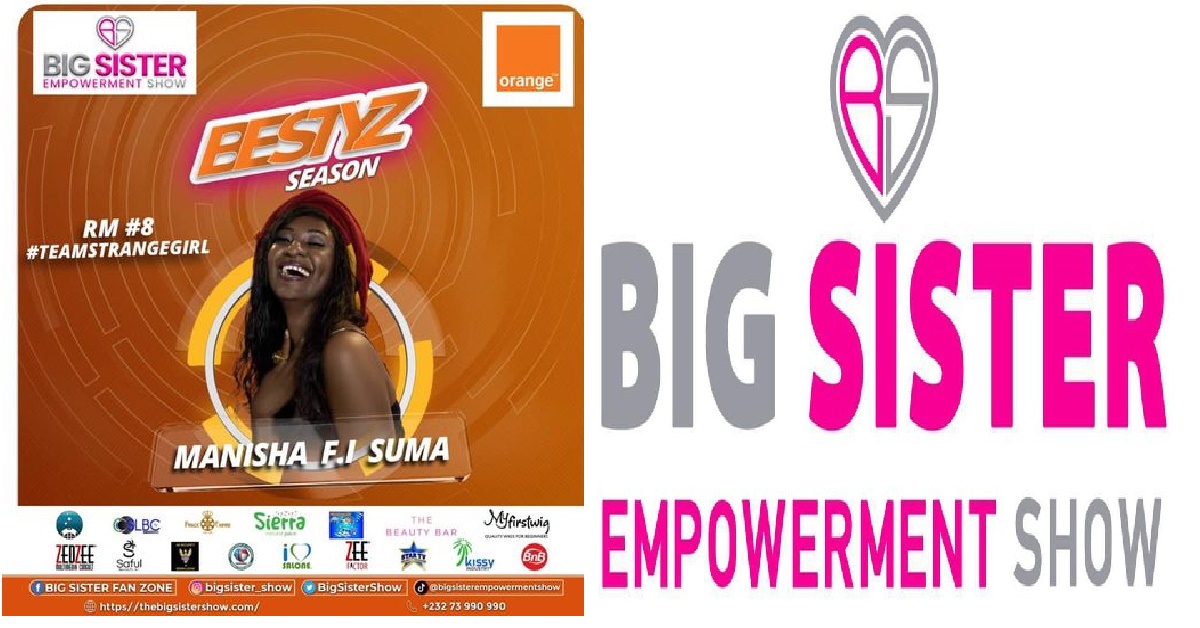 Meet TEAMSTRANGEGIRL For The Big Sister Salone Season 3
TEAMSTRANGEGIRL is the eighth roommate for the big sister Salone season three. She is called Manisha F.I Suma, a 31years old actress, dancer, choreographer, a single mom with a cute son, and a great singer.
Manisha used to work in different organizations and institutions but unfortunately, she lost her jobs and got rejected due to a health condition she is suffering from, for the past 11years, which had caused her a lot of intimidation, molestation, and disappointment in the past.
Through this dark phase of her life, she almost loses hope in herself and stopped to believing that she can amount to anything in life. But when the big sister Salone show started, it gave some hope to her
She was later encouraged by her family members and the people who knew what she can do and deliver, to contest for the big sister Salone empowerment show. Due to her fears and insecurities, she felt that she was incapable of entering or be chosen to a member of the house of the big sister Salone show and that she will be a loser again as usual. So she just forgot about everything.
But after the season 2 recap, I felt inspired and determined to be part of this year's season. She believes that she can make a difference by using the Big Sister platform to tell her story and serve as an inspiration and a motivator to those who are facing the same rejection in their lives because of the different challenges they're facing.
Manisha looks up to Big Sister platform as 'kombra for all' a mother who accepts her children no matter who they are or what they have been through and give them a reason and hope to make a difference their lives and in the lives of others.
Her hobbies are acting, dancing, singing, cooking, Travelling, learning new things, exploring places and meeting people with different cultures.
Her bestie is Sia Ruthisha Saffia. She is a 26years old university student at the UNIMTECH and a married woman with a daughter. She was brought up by her mother single handedly with her brother when their father left them. Growing up, she went through a lot of suffering which forced her into early marriage for her to be able to support her family as things where very difficult for her and her mother. Ruthisha had been through a lot, that has however shaped her to become the person she is today. She is now a proud wife and a mother with special skills in facial makeup arts.