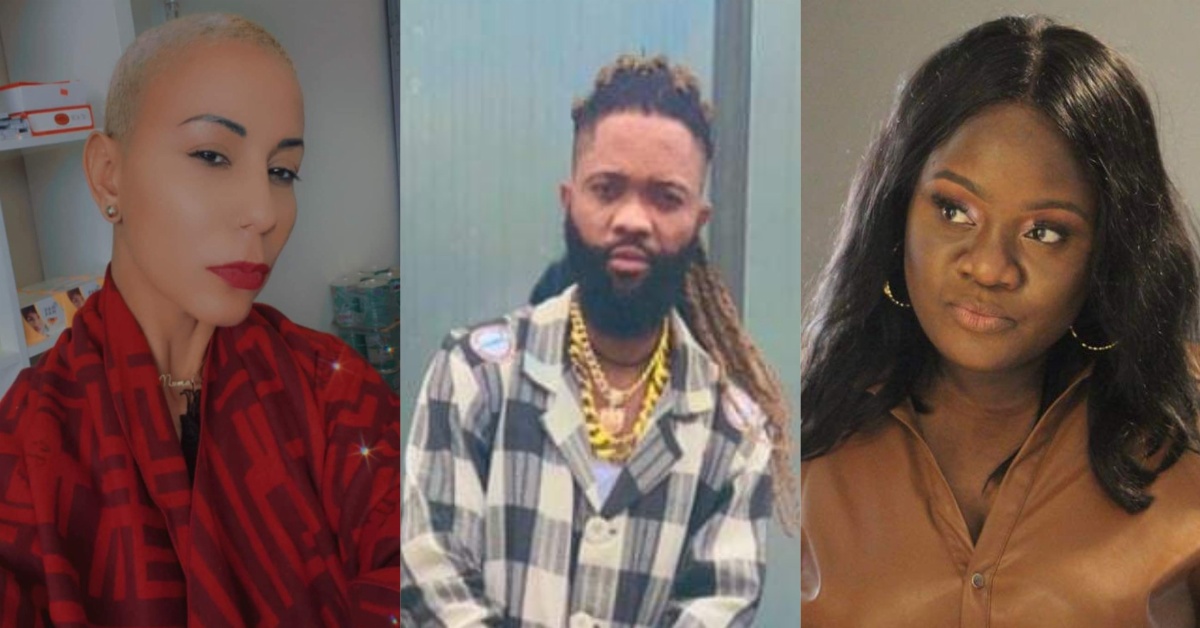 Munah Mimi Zayat and Musa Chocolate Fights Over LAC
Ex-Housemate Salone star Munah Mimi Zayat and Ex Lover of popular magician LAC seem to be engaging in a war of words on Facebook.
Munah had earlier taken to the platform to talk about a certain unidentified blogger while targeting MusuChocolate the Ex-girlfriend of LAC that still insist she is in a relationship with LAC.
Shortly after, Musa also took to the platform to subtly react to her post, accusing Munah of forcibly pinning her pregnancy on LAC who is not responsible for it.
Munah seems to have set off a shade throwing fire on facebook after she took to the platform to talk about a certain blogger that she said dont know the meaning of blogging, whilst also throwing shade at Musu.
She wrote: Some of you bloggers that don't know the meaning of blogging guess what? I won't give you content. Someone women that can't let go even when they've denied u in public multiple times but you still heng lek fasin draws, I won't let u gain followers on my behalf. There is a saying: GOOD PLAYER NOR DAE FET FOR VEST (This is Creole Ask the bloggers that you're paying to talk shit about me to translate it for you) Na yah me tap ooh me fambul dem. Una good night AA #SILENTISGOLDEN
Shortly after her post went up, musa took to her own facebook account to post this ;
I hate when people post old stuff trying so hard.
If I leave this man, n show off as he did to me, he may not just survive that! All he did was a prank, she tryna turn everything to reality. Forcing him, using his password to post on his social media, Can't y'all see the way his body is gone? Here take this, I was the first to post these pictures on social media, sent to me right before his travel.
I'm not posting anything here again!
Time will prove everything. If it's the will of God, let it be.
I was told by lac n FIL to lay low.