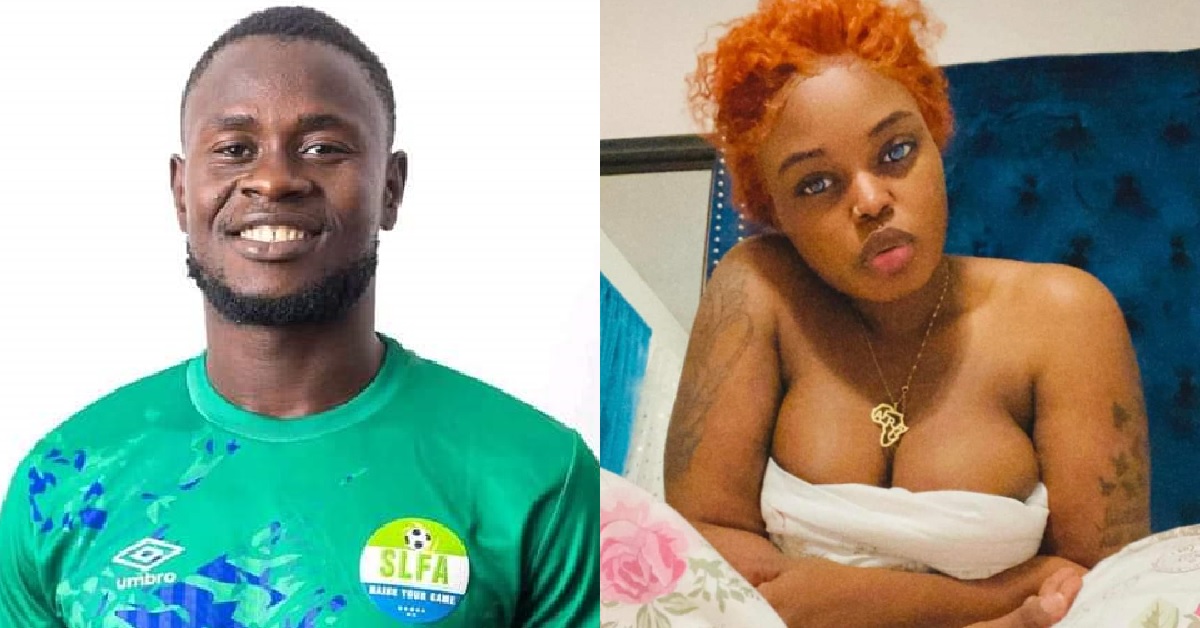 Leone Stars Striker, Musa Tombo Visits Julie Tombo at Krootown Road
Leone Stars and Bo Rangers striker, Musa Tombo visited Housemate Salone Season 3 aspiring contestant, Hawanatu Julie Conteh popularly known as Julie Tombo in her residence at Krootown Road.
Before leaving the United States for Sierra Leone to participate in the ongoing Housemate Salone, Julie claimed Musa Tombo as her partner and promised to come for him. She changed her name to 'Julie Musa Tombo' which catches the attention of Sierra Leoneans.
After releasing videos claiming Musa Tombo, Hawa Tombo responded to her that she is the legal of wife of Musa and she is the only Mr. Kamara to the football star.
Musa Tombo also released a video stating that he doesn't know Julie and she is legally married. He warned her to stay away from him. He added that he can't marry a woman with six children with different fathers.
Meanwhile, Julie Tombo arrived in Sierra Leone few days ago for Housemate Salone Season 3 auditions. As the aspiring contestant is building her brand and fanbase in Freetown, the football star paid a visit to her at Krootown Road.
Watch Video Below: