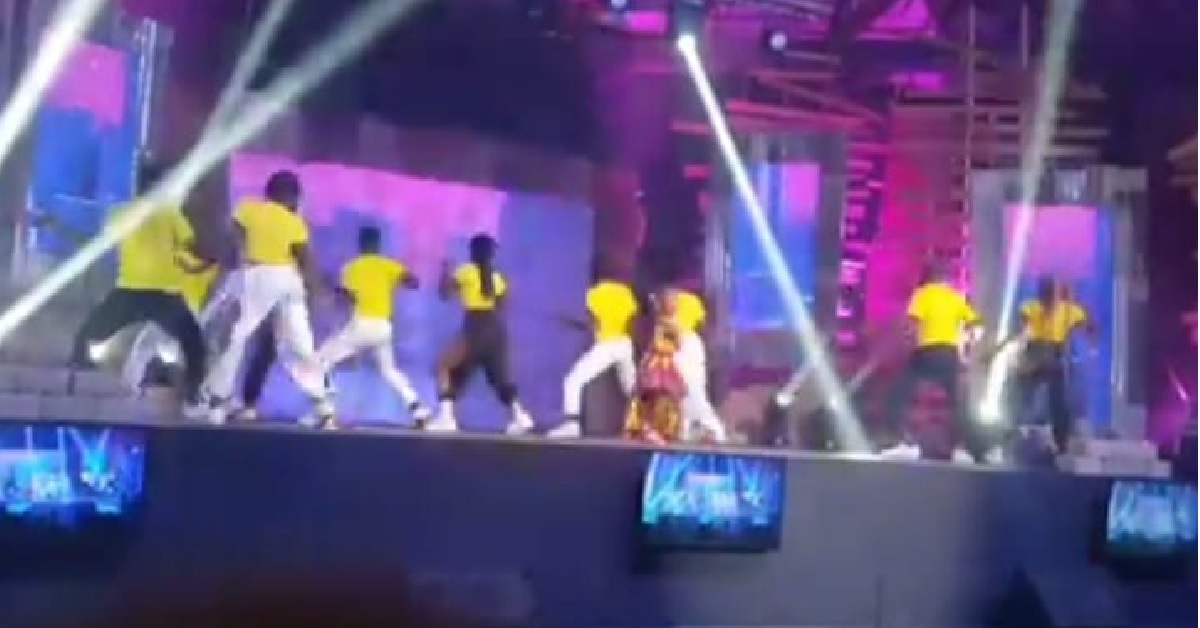 Pinkee Pinkee Sets The Stage Ablaze in The Housemates Week 5 Eviction Night
Sierra Leone youngest hip hop artist Hajariatu Bangura stage name Pinkee Pinkee has on yesterday Sunday 26th June 2022, during the Housemates Salone Season 3 week 5 eviction night set the stage on fire as fans and supporters could not withhold their emotions when she was on stage.
Hajariatu Bangura popularly known as Pinkee Pinkee was in Sunday's eviction night as guest artist. This she took to her official page and announced to fans and supporters of hers and the HMSL season 3 loving fans days before the event took place.
On the stage yesterday the little in size but mighty in the brain performed  song she was featured by Drizilik, the Mr. Shukubly. The video is expected to be out soon on YouTube platform and other streaming platforms. While on stage, the hip hop artist captured the mins and hearts of fans. She took the stage to a whole different planet from Earth as viewers online and guests in the house were stunned and ecstatic over her performance.
This was a shock to some looking at the age of Pinkee Pinkee in connection to her stage reactions. To those who had seen her capabilities was a no doubt in their hearts as they strongly believe on her and she did it.
Pinkee Pinkee's biological name is Hajariatu Bangura she is five years old and in primary 2. She is a Sierra Leonean and off course her genre is hip hop.
WATCH VIDEO: