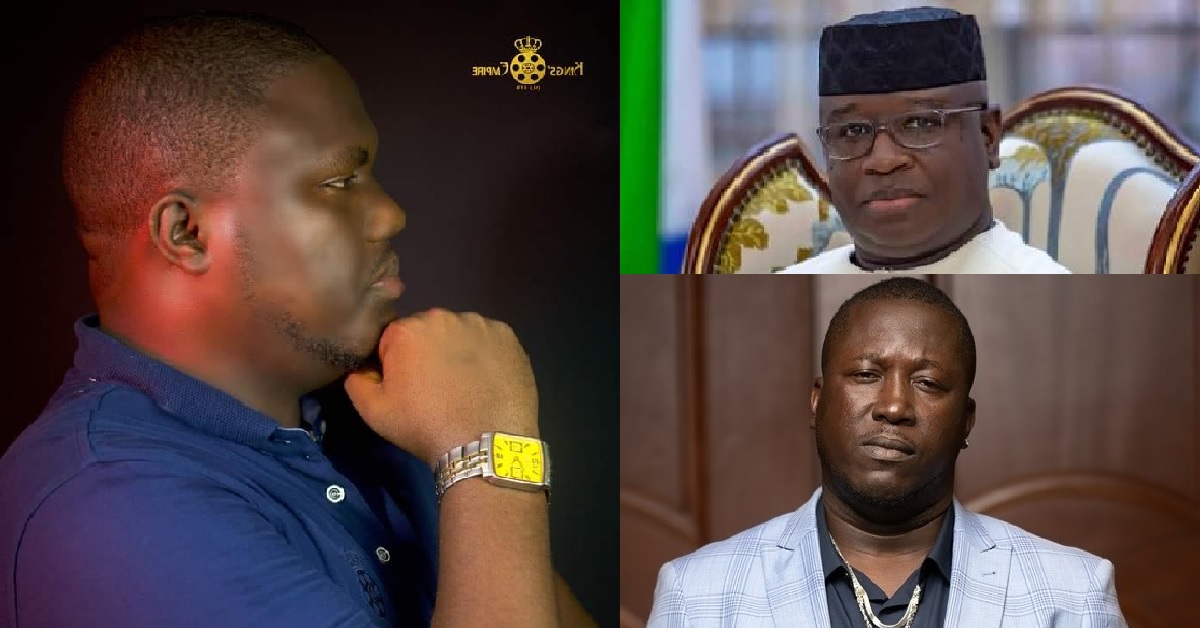 "President Bio is Still Not Committed to Develop The Entertainment Industry" – Prezo Koroma
It is now crystal clear that Kao Denero's appointment is another façade appointment by HE President Julius Maada Bio. The public may recall that on the 12th March 2021, President Bio appointed Dennis Amara Turay Jalloh (Kao Denero) to serve as the country's Special Envoy for Entertainment and Investment. A lot of Entertainers were gratified with such an amazing opportunity being accorded to the Entertainment industry.
Six months after his appointment, Ambassador Kao Denero last month disclosed on a popular Facebook program dubbed " Entertainment & Politics " hosted by DJ Egerton Shaba that since his appointment by President Bio, he is yet to receive any funds from the government and even his monthly salary has not been forthcoming.
Over the past months, Ambassador Kao Denero has been highlighting a barrage of good ideas that his office wants to embark on for the general good of the industry but those ideas, are yet to come to reality because of a lack of funds from the central government or development partners.
However, Jimmy B who is regarded as the godfather of Salone Music went through a similar experience Kao Denero is now encountering with the New Direction government.
Jimmy B was also appointed to serve as the Chairman of the Foundation for Arts, Culture and Entertainment (FACE) a position he secretly resigned from last year due to the government's delinquency to provide the necessary resources needed for the smooth operation of the Foundation.
" Your Excellency, now more than ever, I believe the entertainment industry is in a better position to grow, create jobs, promote cultural and heritage awareness, and expand the creative industries " the words of Jimmy B during the meeting with President Bio at Statehouse on the 20th August 2019.
Moreover, another set of Entertainers also held a dialogue meeting with President Bio and First Lady Fatima Bio at State lodge on the 24th July 2020 to discuss the way forward for the country's entertainment sector. During the meeting, President Bio asked for a proposal with costing and he opined his government's willingness to provide the funds needed for the betterment of the industry.
Amidst the numerous workshops, conferences, meetings with state and non-state actors, little or nothing has been done by the government of President Maada Bio to transform the creative sectors in Sierra Leone.
Jimmy B's enthusiasm for uplifting the face of our industry sector was frustrated by the same administration that has appointed Kao Denero without any financial support.