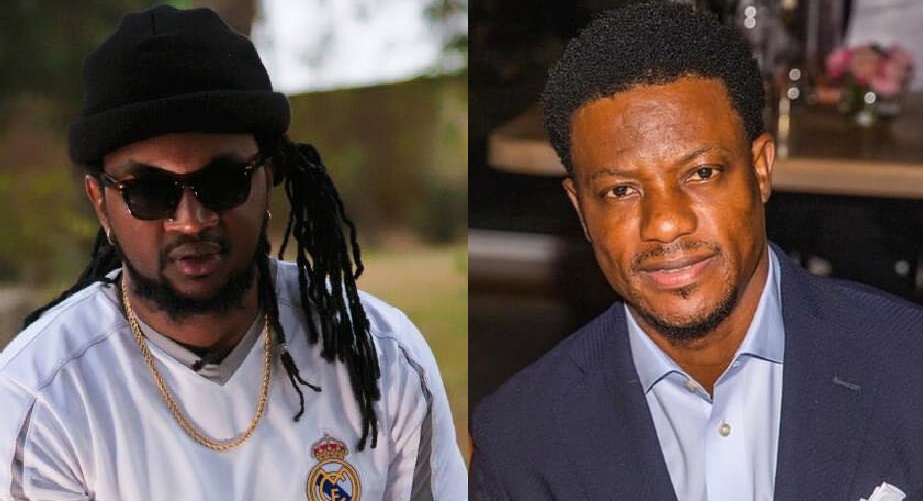 Protect Your Brand And Image – Mohammed Kallon Tells Boss La
Popular Leone Stars Captain, Mohamed Kallon has conveyed strong advice to Boss LA that he has to protect his brand and Image in the entertainment industry. The Former Inter Milan Stars Vehicle his advice through his Facebook page in a recent post.
The advice came against the backdrop of Boss LA's frequent court trials and his recent fracas with Popular Journalist Asmaa James of 98.1 Radio station.
Kallon who Cosinders the RFM Rapper as a younger brother, gave the advice because he doesn't want the to Rapper to destroy his image in the entertainment industry.
As a celebrity, Kallon knows the implications of how negative actions of celebrities may causes harm to their reputations and prevent possible future endorsement contracts for them.
"Stay strong Lil Bro Allah is in control. Always remember one thing L.A.J,You are a Brand in the entertainment industry you have to protect your brand and image.much love always 🙌🏾💪🏾🇸🇱💙"
A follower of Mohamed Kallon's page on Facebook Sylvanus Vakie considers Mohamed Kallon's advice are from the lips of the wise that spreads knowledge
He stated that Boss LA should take heed to the advice as he is indeed an icon and should lead by example so that other upcoming rappers will portrays and incoporate positive attributes. He concludes with Latin quote that states. "Manners Maketh man". which implies your manners are what makes you a man