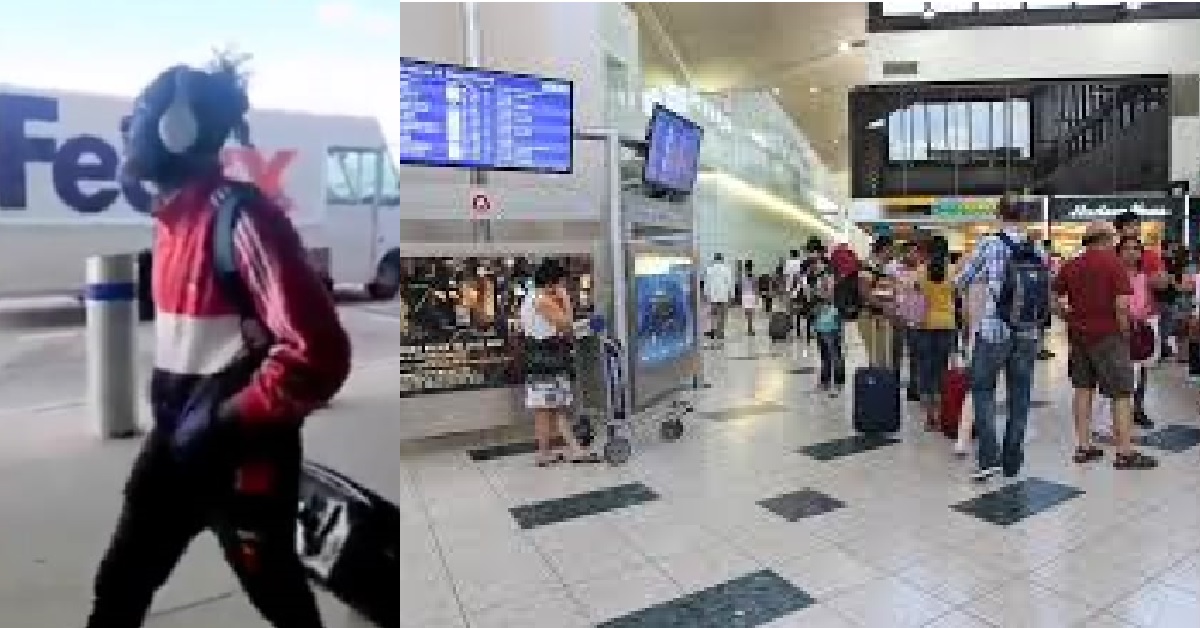 Sierra Leonean Hit Maker Ragga Spice Safely Lands in America
After his whole childhood life is spent in Sierra Leone, Sierra Leonean hit maker, Ragga Spice has been  reportedly spotted in the United States of America. 
Alusine Sesay popularly known in his artist name as Ragga Spice is known to Sierra Leoneans for his sweet dancehall hits he has produced over these years. On one of his interviews, Ragga disclosed that his life was led on solid foundation of self discipline and this among other reasons made him believe he is gradually becoming a musical idol in Sierra Leone.
He also believes that his life will inspire young folks coming up. Ragga Spice has got many albums to his credit and could best be remembered with lyrics in his album "Lek Lek."
After several years on the shores of his motherland Sierra Leone, Ragga Spice has voyaged  to the United States of America.
The news of his travel surfaced on the blue app after a snippet video of the celebrity was spotted at the airport heading to his residence in New Jersey, America.
The purpose of his travel is still unknown whether he is relocating, on a business trip or a vacation.
This new trip of Ragga Spice is being guessed by many who thinks his travel to America stands to add more value to him and his music career. This is as a result of  the chances to gain while living in the U.S, such as produce more quality audio and video songs for his fans and Sierra Leoneans, make international collaborations etc.