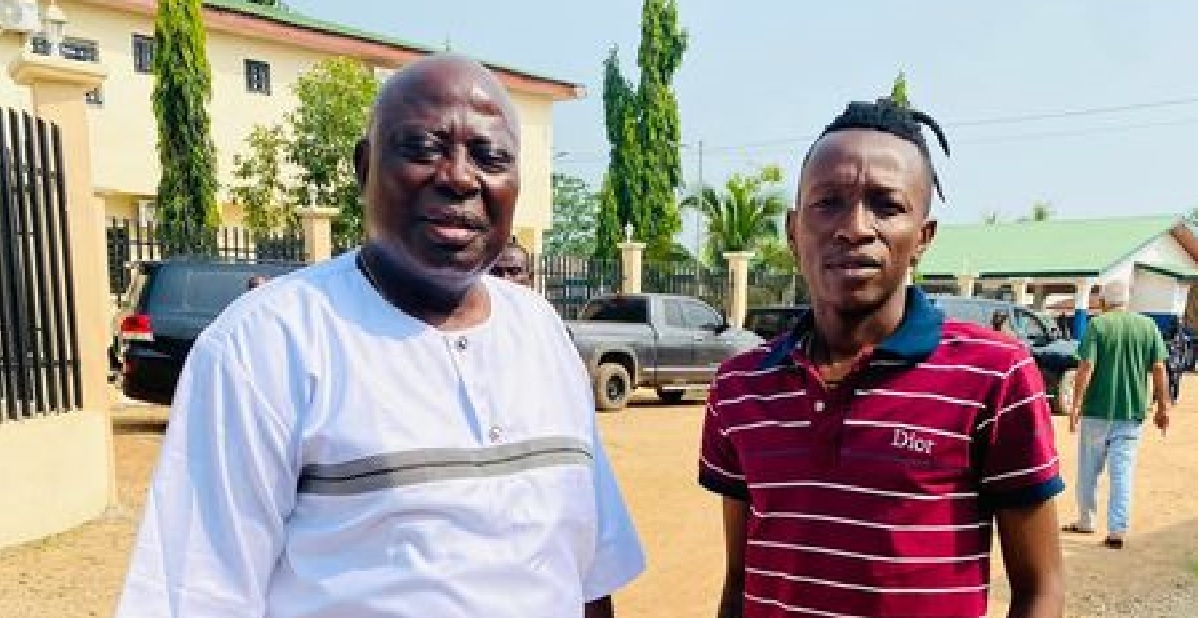 Popular Musician Rap Gee Meets IG Sovula Amidst Fake PhD Scandal
Popular Sierra Leone Dance hall Singer, Rap Gee, has been spotted with the Sierra Leone Inspector General of Police  Dr. Ambrose Sovula while spending his Easter holiday at Tihun Bonth District.
The Rapper described his meeting with the Inspector General of as a special feeling.
In recent times, has been under pressure from members of the public as a Sierra Leone-based intellectual in America Dr. Lahai, questioned his Doctorate Degree. However, the Spokesperson of the Sierra Leone Police Brima Kamara, recently clarifies on 98. l radio station that the Inspector General had turned down the said honorary doctorate from Dominion University which claims to have affiliation with African Graduate University.
Tihun is the Birth Place of the current Sierra Leone President, Julius Maada Bio. Besides Rap Gee Presence at  Taihun, the rapper has been performing in many events geared towards supporting the statesman.
Rap Gee who is hailed from the Kissy Kanikay area in Freetown, further extends Easter greetings to all his fans as he wishes that this Joyful Season filled their hearts with renewed hopes.