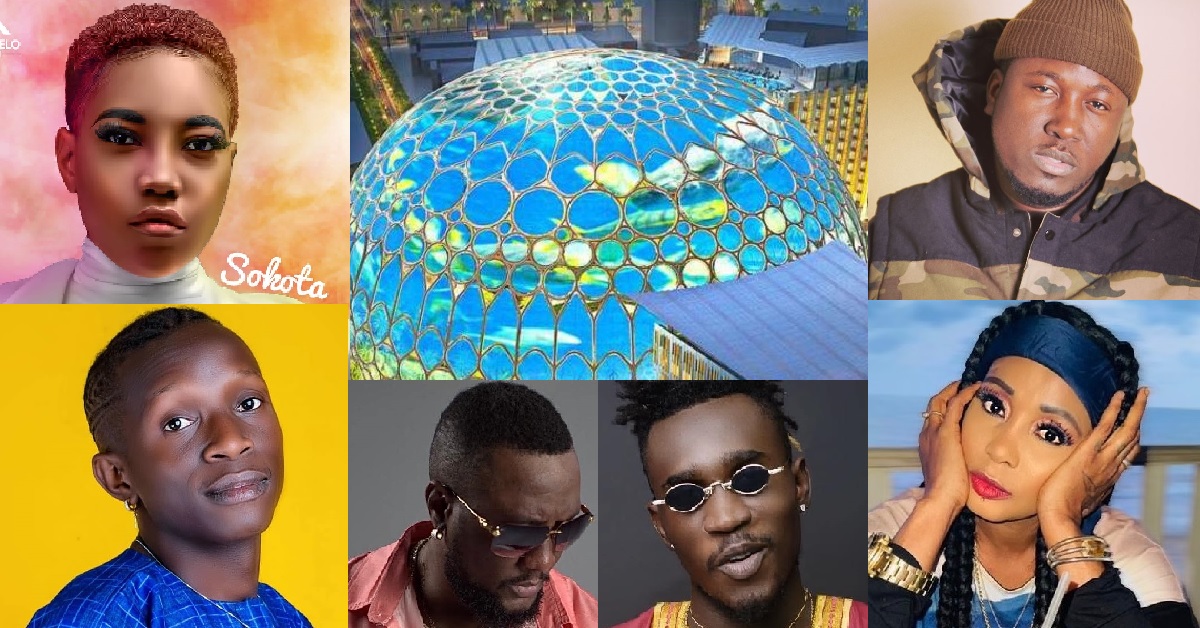 Sierra Leone Musicians to Light up Dubai Tomorrow at The Dubai Expo
Kao Denero, Star Zee and the rest of the team that travelled to Dubai for Dubai Expo 2020 global event will be performing on 14th October, 2021 with the theme "Sierra Leone Light Up Dubai".
The team left the shores of Freetown on Sunday 11th October, 2021 to participate in the Dubai Expo 2020. The team is scheduled to perform on Thursday 14th October, 2021 at Al-Wasl Plaza. It will be hosted by the First Lady of the Republic of Sierra Leone, H.E Fatima Maada Bio.
Star Zee, Kao Denero, Rap Gee, Famous, Amie Kallon, Markmuday, Alonzo, Khadison, Sahr and Wilma Knuckles are set to perform under the special guest of honour by the President Julius Maada Bio. Ambassador Kao Denero and the rest of the team will also be seeking for investment opportunities to boost Sierra Leone entertainment industry and tourism.
Expo 2020 is a World Expo, currently hosted by Dubai in the United Arab Emirates from 1 October 2021 to 31 March 2022. Originally scheduled for 20 October 2020 to 10 April 2021, it was postponed due to the COVID-19 pandemic. Despite being postponed, organizers kept the name Expo 2020 for marketing and branding purposes.