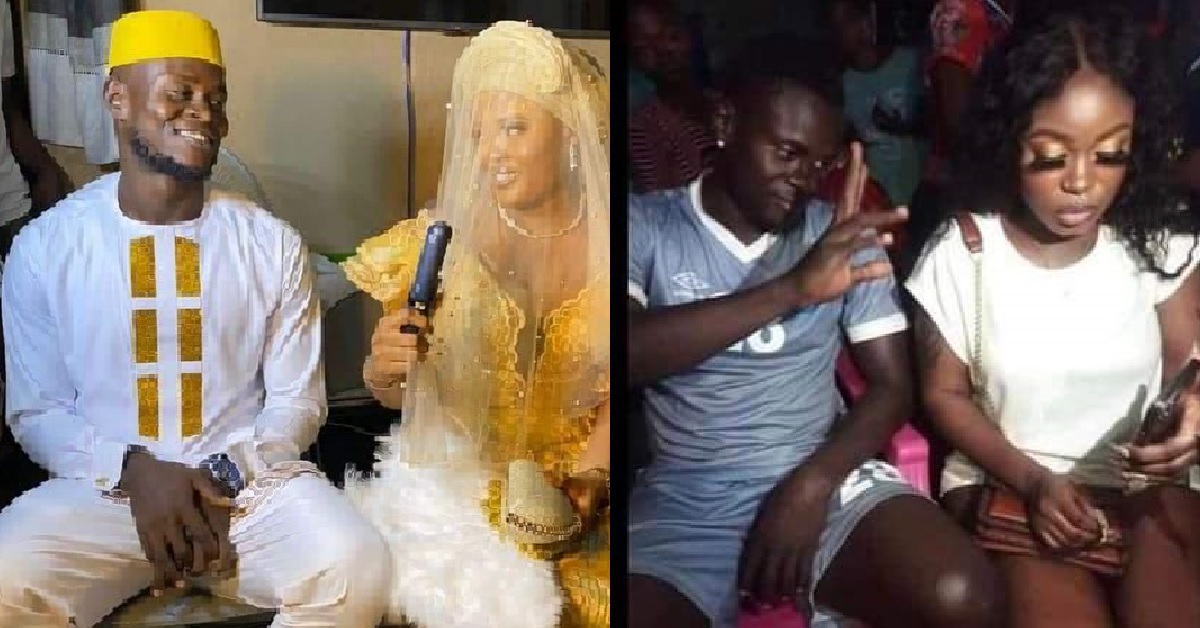 Sierra Leoneans React as Musa Tombo Removes His Wedding Ring Before Visiting Julie
Sierra Leoneans on social media sparked reactions after Bo Rangers striker, Musa Tombo visited aspiring Housemate contestant, Julie Tombo and removed his wedding ring.
Musa Tombo visited Julie on 13th March, 2022 at Krootown Road after she arrived from the United States for Housemate Salone season 3 auditions. The football star was in his Bo Rangers jersey and without his ring on his finger.
This made Sierra Leoneans to reacted as Musa Tombo bashed at Julie Tombo few weeks ago for claiming that she is love with him and stated that he can't marry a woman with six children with different fathers. To their surprise, after all the bashing on social media, the Bo Rangers striker visited Julie Tombo and without his wedding ring.
According to a close source, Hawa Tombo threw her ring on the ground after she got upset with his husband, Musa Tombo in Kono. The source added that, the football star returned to Bo on the 5th March, 2022 and cleared out his belongings. It is unclear if both of them are in good terms as Sierra Leoneans were expecting tough reactions from Hawa Tombo after her husband visited Julie.