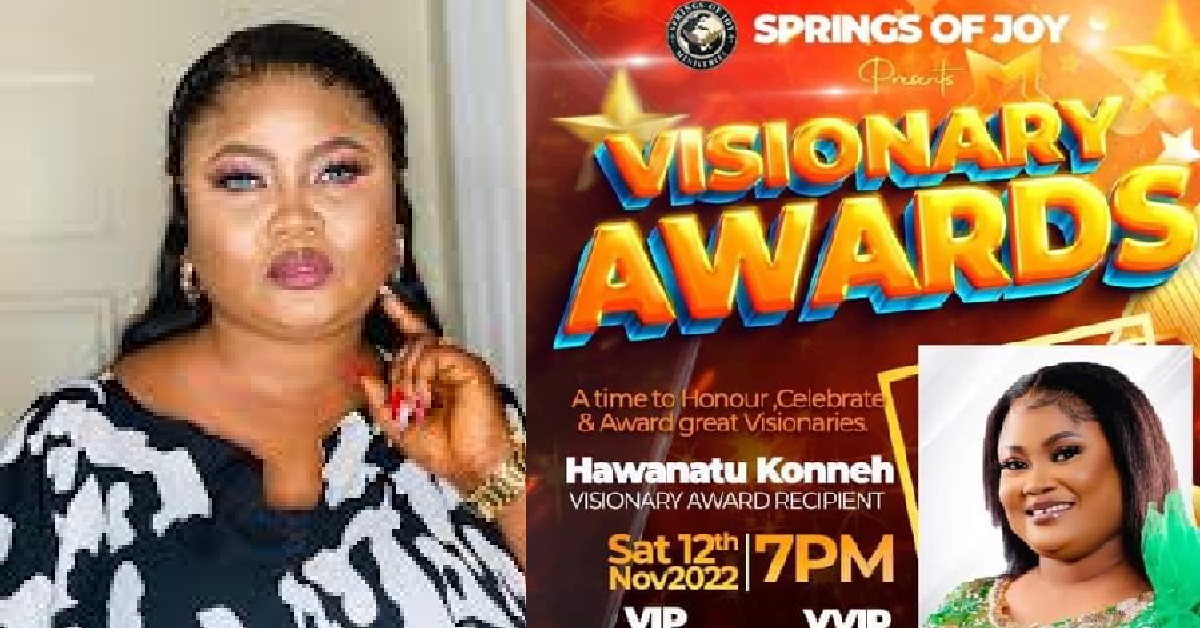 Sierra Leone Social Media Influencer, Hawanatu Konneh Bags Springs of Joy Visionary Award
Social media influencer and blogger, Hawanatu Konneh has been officially announced as one of Spring of Joy Visionary Awards recipients for her philanthropic spirit in using her platforms to help others. 
Hawanatu Konneh is one the famous bloggers, social media influencers, and she is also a brand strategist in Sierra Leone. She has over the years extended her helping hand to the needy through her platforms.
The blogger has been in this professional blogging for years now. Eight months ago, Hawanatu's Facebook page was blocked by social media giants, Meta. At that time, Hawanatu was the most followed Sierra Leonean blogger with 300,000 followers. Even though the exact reason for bringing her page down was unknown, she started another blog page named Hawanatu Konneh Network. As it stands now, the page has grown to 118,000 followers in few months.
Using the little she has to help others, Hawanatu Konneh has been contributing immensely in the blogging sector of Sierra Leone among others. She has hosted people on her page and through her platforms expressed themselves and made their voices heard.
Because of her contributions, she had won 50 most influential women in Sierra Leone. An award given to Sierra Leonean women who have contributed in one way or the other in making Sierra Leone a better place for all and have rendered help to fellow women.
As it's not an alien thing again, the Spring of Joy has officially announced her as one of the Visionary Award Recipients for 2022.
The awards night will be hosted at the prestigious Radisson Blu hotel at Aberdeen, Freetown on Saturday 12 November, 2022.
Congratulations Hawanatu Konneh and keep extending your helping hands to people without holding prejudices.