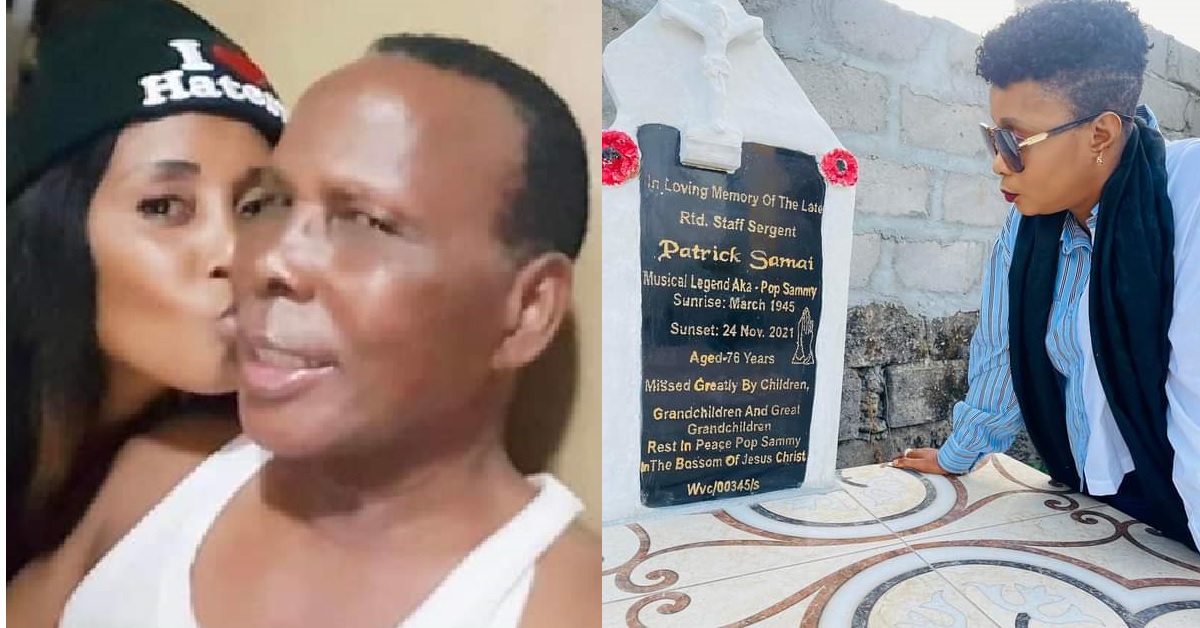 Star Zee Commemorates One Year Death Anniversary of Her Late Father, Patrick Samai
Multi-award-winning Sierra Leonean Hip-Hop and Dancehall queen Linda Samai, popularly Star Zee has today commemorated the departure of his late father Patrick Samai aka Pop Sammy.
The deceased Pop Sammy was a Rtd. Staff Sergeant in the Sierra Leone Army and also a former leading vocalist of the military dance band.
Pop Sammy saw the light of day on March 1945 and left to his creator on 24th November 2021. He died at the age of 76.
Taking herself to memory lane, Star Zee recalled the good times they have shared together as a father and daughter relationship. The deceased, Patrick Samai died leaving his children, grand children and great grand children.
In such a huge family tree filled with love at his time of living, Patrick Samai is forever missed by his generation for his caring, loving and understandable dad he had been.
As today marks exactly one year of his death, prominent Sierra Leonean hip hop queen Star Zee took to her Facebook page with tears as she commemorated the one year of his late father, Pop Sammy.
"Last year by now … I was in pain … last year by now I was in tears … omg …. Aa me … my icon ,my super star, my former leading vocalist of de military dance band ..my pop sammy … my papa wae Kin ask me Linda na u kin hala wooooyoooo .. u voice sharp oh … is no more .. I'm missing my papa right now 😭.. today marks u one year .. my luv Patrick samai.. but we u pikin dem kin call u pop sammy we love u till we meet again.. continue to Rest In Peace papa .🙏❤️😭" She cried